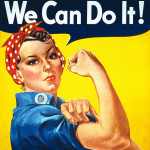 Are you interested in defending and expanding democratic freedoms, empowering voters and giving back to your community? If so, drop in at a team or committee meeting to get plugged in! All meetings are listed on the calendar. If you are ready to join, click the bright red "join" button; if you want to learn more, contact office@lwvbae.org
Team leaders will be reaching out to members who recently expressed interest in joining their respective teams, but you can also contact team leaders directly; see the following teams below.
Teams that need you:
Voter Service:
It will be all hands on deck to boost voter turnout this November! Volunteers will be needed to table, help with candidate forums, circulate flyers and lawn signs, and participate in safe, peer-to-peer, relational organizing. Email voterservice@lwvbae.org
Healthcare:
The Healthcare Team is a forum for learning and discussion on single payer and healthcare reform. More information can be found at the healthcare team and healthcare@lwvbae.org
Climate Change:
The Climate Change Team is a committee that educates itself intensively on Climate Change and pursues strategies to engage citizens, government regulators, legislators, and elected leaders to take steps in meeting this challenge. More information can be found at the climate change team or by emailing ericarens@comcast.net.
Diversity, Equity, and Inclusion (DEI):
The DEI Team's goals are to continue working in our League as we practice using a DEI lens when analyzing our organizational culture; when we evaluate and recommend public policies; and in building a more diverse, equitable, and inclusive organization overall. More information can be found at DEI team or by contacting kandea@lwvbae.org.
Housing:
The Housing Team helps shape how LWVBAE will approach LWVC's goal supporting efforts aimed at California's housing crisis and equal opportunity to decent, stable, and affordable housing. More information can be found at housing team or by emailing president@lwvbae.org.
Criminal Justice:
The Criminal Justice Team observes and reports on critical meetings held in Berkeley, Albany, Emeryville on policing and social justice. More information can be found at the criminal justice team or by contacting archivist@lwvbae.org.
Join the League of Women Voters Berkeley, Albany, Emeryville because you care about your community and the health of our democracy!
-Maggie Ju
All League News