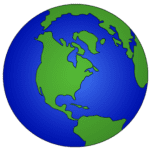 NEXT MEETING: February 8th, 2021

Team Leaders: Contact: Carol Stone seastone11@gmail.com 510-549-0959
Jeanette Zerneke,  zernjl@gmail.com  (510) 599-6506
INTRODUCTION

The League of Women Voters of Berkeley, Albany and Emeryville works at the forefront of education and action for the environment.
The League of Women Voters focuses on making democracy work through education and action. According the LWVUS, "Action on an issue may be taken only when we have a position addressing that particular issue. Members must study and come to consensus on an issue in order to form a position. This thorough grassroots process ensures that our advocacy is well considered by a broad range of people, understood by our members, and we have a sense of the political environment." National positions include categories of International Relations, Natural Resources, Representative Government and Social Policy. Most environmental work is supported by positions outlined under Natural Resources. As a grassroots organization, local Leagues may study and add to their positions provided there is agreement with National positions.
LWV works at the local, state, and national level, with currently over 1,000 Local Leagues – 70 of them in California – and 50 State Leagues. The League of Women Voters is officially Nonpartisan—it neither supports nor opposes candidates or parties.
LWVBAE NATURAL RESOURCES HISTORY
The Natural Resources – Environmental Concerns committee was first organized by physicist Elizabeth "Beth" Schickele in the 1970s when she obtained a National Science Foundation grant to conduct a study on the benefits of recycling in Berkeley. She oversaw many projects on behalf of LWVBAE including on hazardous materials of which she notoriously wrote under the name Harriet Hazmat, and on women and jobs, for which she was honored by the League upon her death in 1996. The 1990s welcomed the Environmental Concerns Speaker Series with Gail Schickele who worked alongside Beth then for 25 years with co-chairs including Erika Kunkel, Eva Bansner, Carol Stone, and Jeanette Zerneke, with the committee now directed by Stone and Zerneke. The group has met second Mondays monthly September through May for more than 30 years as a fireside chat with outstanding speakers presenting to members and the general public in member homes including in those of Save The Bay co-founder Sylvia McLaughlin, and former LWV Bay Area President Eva Bansner, former city planner for Richmond and Hayward, who centralized the Bay Area League offices on behalf of the 20 regional Leagues in the 9-county Bay Area and who championed transit hub connections throughout the region. In May 2016 the LWVBAE Board voted that all meetings would be ADA- (American Disabilities Act) compliant, a feature welcomed by all to increase accessibility and interest in the series. Now housed at The Belmont Village, 1100 San Pablo in Albany, presentations continue work toward education and action on climate, air quality, water, food security, transportation, housing, land use, open space, and environmental justice.
Natural Resources – Climate Change Team, formed in 2007 and initially chaired by co-founders Diz Swift and Jan Blumenkrantz, continues under longtime active leaders and welcomes new members for monthly meetings at the LWVBAE offices, 2530 San Pablo Avenue in Berkeley. The Team's focus to put a Price on Carbon has enjoyed successful caucuses at state and national conventions and is supported by the LWVUS- sanctioned website created by Diz Swift, www.priceoncarbon.org. Other education and action focuses on the clean option of electrification of buildings and transportation in addition to following climate and related environmental legislation, letter writing campaigns, and following related governmental agencies such as the Bay Area Air Quality Management District among other regional agencies, which also are closely watched by the Bay Area League's Bay Area Monitor that reflects the regional interests of the 20 Leagues in the SF Bay Area. https://www.lwvbae.org/about-the-league-2017/our-committees/climate-change/
THE SPEAKER SERIES

The year September 2015 to May 2016
The year September 2016 to May 2017
The year October 2017 to May 2018