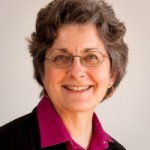 Big News! After almost 40 years, the LWVC is seizing the moment to close the corporate loophole in Proposition 13 allows too many companies to avoid paying their fair share. [Ed: See story on Training to Circulate Petitions to learn what you can do.]
Since 2015, the League has been a part of the Make It Fair coalition—which filed an initiative in December 2017 to do just that. The League campaigned against Prop 13 in 1978, and we're excited to continue our leadership and help pass this critical reform.
Californians deserve world-class schools and universities, quality healthcare, safe neighborhoods, and affordable homes. That is what our taxes should pay for. It's past time to close this loophole and stop letting big business rob our schools and local communities, impoverish future generations, and endanger California's economic future. The California Schools and Local Communities Funding Act of 2018 is the responsible, fair, and long-overdue tax system to ensure California can thrive now and in the future.
The California Schools and Local Communities Funding Act of 2018 will create a "split roll"; non-residential, non-agricultural large commercial property will be reassessed on a regular basis. This will lead to an estimated increase in property taxes of over $11 billion per year—revenue that will go directly to schools and local governments.
You can read a pdf of the text of the initiative here.
Your local League is a critical partner in this fight! We're asking every League to take the following actions:
Identify your point person for this campaign, and let us know who that is.
Have the point person and any other interested members
Join the LWVC Make It Fair google group here
[And come to the Reform Prop 13 Team meetings usually 3rd Sat morning each month; in Jan the second Sat–Jan 13.
Leagues are making a plan to start gathering signatures in February, recruiting volunteers and setting a goal!
 On-Line Briefing: We'll be talking about the campaign, including reaching out to local Make It Fair partners and preparing to seek endorsements from your local electeds.
Replays of the LWVC Jan 10 On-Line briefing will be available.
Meanwhile, join the Make It Fair Google group at https://groups.google.com/forum/#!forum/lwvc-make-it-fair-campaign.
Celebrate!
IMPORTANT Note about Press Inquiries: This will be a statewide campaign in coalition with a broad-based group of organizations. Consistent messaging is essential. If you receive any press inquiries, please refer them to the LWVC office at 916-442-7215. Please don't respond yourself.
Sincerely,
Helen L. Hutchison
President
League of Women Voters of California
P.S. Want to help us wage a winning fight? Make a gift to the state League today to help us get a jump-start on the work ahead in 2018.
All League News