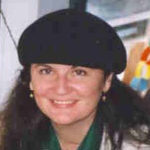 The Prop. 13 Reform/Civics Ed Team's next training session for signature gatherers will be Sat. Feb. 10 at the LWVBAE office, 2530 San Pablo Ave, Suite F at 10 am.
We need 1 Million signatures to put the Prop 13 Reform Initiative Measure "California Schools and Local Community Funding Act of 2018" on the Nov. 2018 ballot.  It would reform large commercial property assessments – but not residential, rental, agricultural or small, commercial . It would require regular assessment of large, commercial property and would yield $11 billion in new revenue for K-12 schools and other essential government services.  If the measure gets enough signatures, it will appear on the Nov 6, 2018 ballot.
Please use the following link to say whether you will attend.
Feb. 10
https://www.eventbrite.com/e/signature-gathering-training-for-prop-13-reform-measure-tickets-42401405746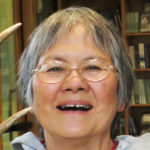 Training sessions led will be led by Elise Mills [above] and Ruby MacDonald [at left] on Feb. 10 from 10 am to noon and will prepare volunteers for the signature gathering period from Feb. 20 to April 23.
We urge all League members  to participate in this pioneering campaign to help fix Prop. 13 – every campaigner and every signature will count. Strike a blow for taxation fairness by joining the Make It Fair effort spearheaded by the California League of Women Voters and its coalition partners!
Contacts for more information:
elise.mills@yahoo.com, 510 303-0278
Team Leader Ruby MacDonald ruby@lwvbae.org, 510 524-8961 or 847 309-2707
Topics to be covered in the trainings will be:
1) background, origins and consequences of Prop. 13
2) content of the measure
3) how petition circulators can be most effective in collecting signatures
To gather the necessary signatures, many League members need to join the campaign–learn how to sign up your friends, your neighbors, your fellow club, church, synagogue, community center members.
LWVBAE will start training our members to circulate these petitions legally and correctly.  Two trainings are scheduled in the League office at 2530 San Pablo Ave, Suite F; Sat, Jan 27, 10 am and Sat, Feb 10, 10 am. It's not complicated to circulate petitions, but it is essential to do it correctly.
All League News