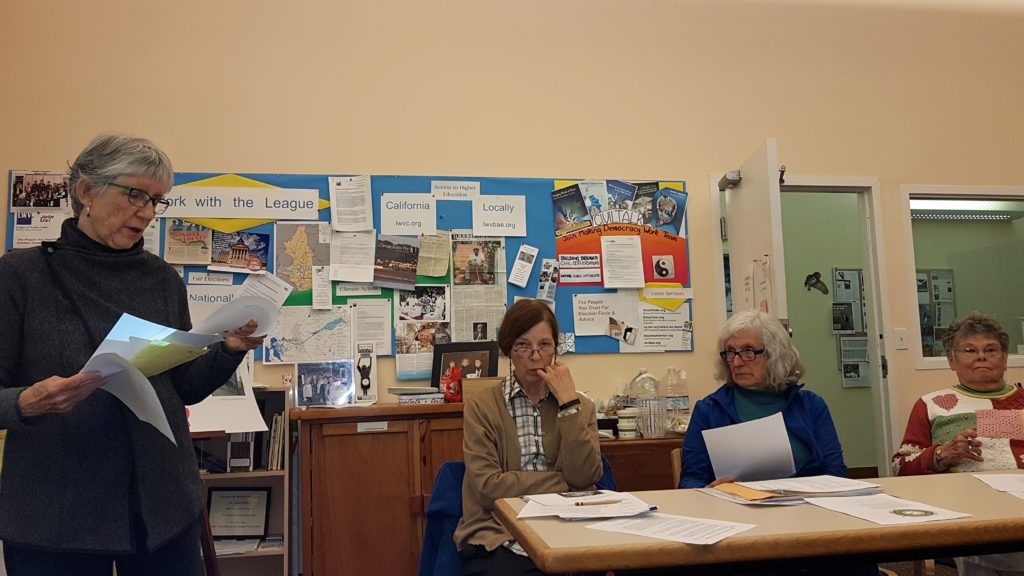 Climate change, reform prop 13 campaign, and active campaigning on League supported and opposed ballot measures for the June primary and the November general election were the three action and education priorities  for the coming League year 2018-19 that were proposed by members at the Program Planning meeting on Feb. 15.  The Policing study or educational program proposed by Christine Wenrich prompted lots of friendly discussion, but the group seemed to agree that there was no current need for the study. Christine will post some reports on policing from time to time.
These priorities will be presented to the board and to the members at the annual meeting May 19 for confirmation.
Members also endorsed continuing the LWVUS' priority on the Campaign for Making Democracy work–a multifaceted campaign including fighting protecting the right to vote, opposing voter supression and money in politics, and campaigning for fair redistricting.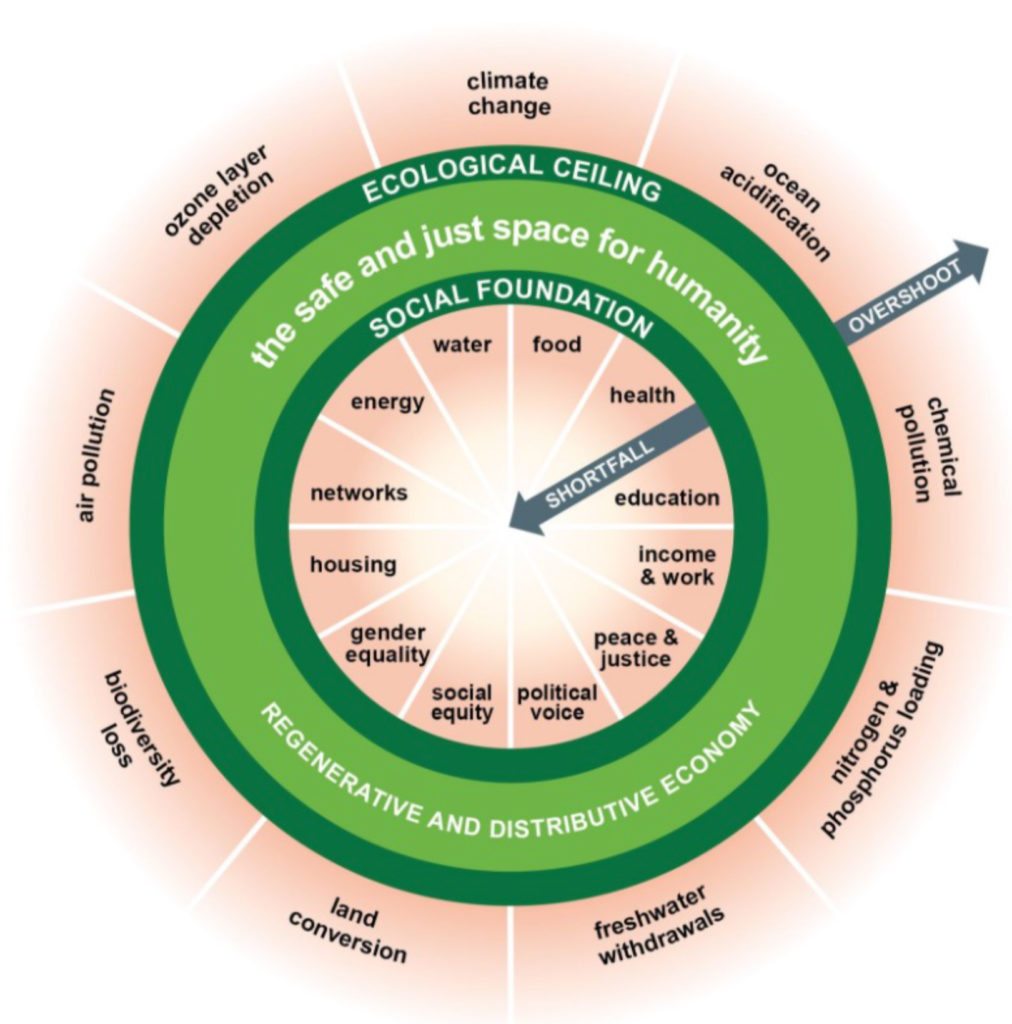 Climate change has been an LWVBAE priority for many years; as the climate continues to warm, the League continues to do public education and lobbying on the issue.  Janice Blumenkrantz introduced a new approach to educating folks about the issue–Doughnut Economics, introduced by Kate Raworth in here book "Dare to Doughnut."  It uses a doughnut shape to visualize a comprehensive look at all major global problems and to show how all are connected to climate change.  The group agreed to use this approach in League educational efforts when appropriate. The image above illustrates the Doughnut approach to climate change as part of a bigger economic and ecological picture.  In the photo at the top, Janice Blumenkrantz explains Donut Economics to Christine, Wenrich, Regina Beatus, chair of Climate Change Team, and Sherry Smith. See Doughnut story.
The Prop 13 Reform campaign, led locally by Ruby MacDonald, is about to enter its active phase.  In late February, when the Attorney General has approved the exact title and description of the measure, the League and the more than 200 other organizations working with us in the Make It Fair coalition, will begin to circulate petitions to get an initiative called … on the ballot. If successful, League will then campaign to pass the initiative on the Nov. 2018 ballot.
All League News