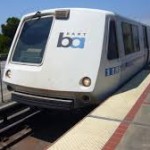 Help the League keep BART on track when it spends the money authorized by the recently passed BART Bond measure.  The League supported passage of the Bond, Measure RR in the November 2016 election. Volunteer to serve as one of two League representatives on the BART Citizens Advisory Board for the funds generated by Measure RR.
Alex Starr, Chair of the LWV Bay Area Transportation Committee, requests that League members respond very quickly–after reading the BART Rules for Citizen Oversight Committee to make sure they are eligible and filling out the  Application for BART Citizens Oversight Committee. 
BART has announced the deadline as Feburary 24th, but Ms. Starr believes that, since BART sent the request to the League very belatedly, they will accept applications until Feb. 28.
She asks that the applications be sent to her at her personal email apstarr@ix.netcom.com or at her email at LWVBA which is transportation@lwvba.org.
To read about the BART bond RR go to: Votersedge.org/CA
All League News