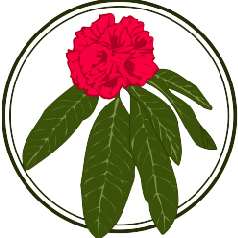 Sign up now for optional lunch and tours at our early Fall Meeting Sunday, August 27, 11:30 to 3. Doors open at 11:30; lunch served at noon, business meeting at 1 pm, Optional Garden Tours 2 pm. Lunch will be $35, which will include a main, a salad and a dessert from the menu described below.
Assistance with the luncheon cost is available. Contact Jessica Powell, program@lwvbae.org. Optional Garden Tour are an additional $10 per person. Members may attend the business meeting at 1 pm at no charge.
Sign up for the Fall Luncheon with this link or mail in a check with the form that will arrive in your Summer Voter in early August. Please do not phone to reserve; we will only accept pre-paid on-line and mailed-in reservations.
Our energetic new Program Coordinator, Jessica Powell, has organized a refreshing change from our usual Fall Meeting. We'll be having lunch and taking tours of the very much expanded  UC Botanical Garden–instead of a speaker.  The early date will enable some of us to use the free UC "Bot Bus"  from Downtown Berkeley to the Botanical Garden and avoid having to drive.  If you have mobility issues, let us know so we can reserve parking for you in the parking lot across from the Garden and arrange for assistance from the parking lot if you would like that help.
This is Call to all members to attend  the Business Meeting at 1 pm. Members will consider whether to add a membership category to "set your own membership fee–$20 or over" and a proposal for a new local study on whether Berkeley, Albany and Emeryville should adopt a proportional election method. See full story on the proposals here.
The tasty menu from Blue Heron Catering will include:
Mains of
1. Roast beef, cheddar, caramelized onion, lettuce and tomato and horseradish mustard mayo
on sliced sourdough
2. Diestel turkey, avocado, tomato, lettuce and sweet onion aioli
on sliced wheat
3.Butternut squash gratin, braised mustard greens and swiss chard
Sides of
a. Shaved Brussels sprouts, toasted hazelnut and sweet onions
b. Mixed Jayleaf farms baby lettuces; glazed walnuts, Point Reyes bleu cheese
& French breakfast radish
c. Dilly potato salad, hardboiled egg, creamy whole grain mustard dressing
Firebrand Bakery bread and creamery butter
Dessert will be fresh seasonal pies
Garden Tour Choices:
Plants of the World: Explore the Garden's incredible diversity of plants from six continents, including environments as diverse as deserts, tropical forests, redwood forests, and wetlands.  Each tour is a personalized experience of the Garden's seasonal highlights and unique collections.
People Using Plants: Humans depend on the use of plants to survive, prosper, and enrich our lives. Explore the Garden's herb and crop gardens, desert and rainforest collections, and California plant communities to discover the everyday uses of plants by different peoples and cultures. Visit the Garden's special Fiber & Dye exhibit to view the beautiful spectrum of color from plants and the natural history of clothing, paper and other fiber uses.)
How to get there:
Free shuttle to the garden  runs every 30 minutes, with stops at Downtown Berkeley BART on Shattuck and Addison and Underhill Parking lot on Durant and College. Schedule here: http://botanicalgarden.berkeley.edu/directions
Reserved Parking for Mobility Difficulties: If you have mobility issues, please indicate on your form and we will reserve a parking space at the Botanical Garden lot for you.
Driving and Parking: There are paid parking lots across Centennial Drive from the Botanical Garden where spaces may be available.
Jessica and her Team are still organizing the details of the meeting–they'd love your help!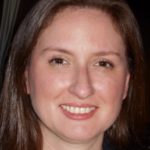 Contact Jessica at program@lwvbae.org if you like to organize meals and events–or  volunteer to lend a hand on the day.
All League News