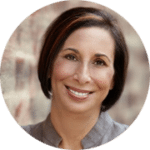 Amy Halpern-Laff, director of Strategic Partnerships for the Factory Farming Awareness Coalition (FFAC)  will speak on the devastating environmental impacts of industrial agriculture and on related legislation her group is proposing  on Monday, Feb 12, at Northbrae Community Church, 941 The Alameda at 7:30 pm in the Parlor Room.
Ms. Halpern-Laff will discuss some proposals her group has made to the Berkeley City Council to update our Climate Action plan.
Please register here for the meeting. It's free and open to the public. It helps to know how many folks are coming.
The Factory Farming Awareness Coalition is an educational non-profit committed to empowering people to save the environment, animals, and our own health through our daily food choices.
From many points of view, from social justice to the environment, factory farming is one of the most serious issues facing our planet. FFAC uses grassroots education to spread the idea that every meal we eat can be a powerful form of activism.
Amy Halpern-Laff earned her JD at Stanford Law School and practiced law and mediation in NY and CT. After a few years, she pivoted to education, nonprofit and grassroots campaign leadership, assuming both executive and lay leadership roles. She led two civic engagement organizations in AZ. A longtime social justice activist and educator, Amy has focused on criminal justice reform, education equity and animal rights. In addition to her work with FFAC, Amy is co-executive director of Ethics in Education Network, advocating for ethics-centered curricula that instills lifelong habits of rigorous and open-minded ethical inquiry.
Want to know more? A webinar on Food Production & Greenhouse Gases will be available on March 6 at noon–or go to the lunch meeting in Palo Alto.
Parking is available in the lot behind church; the south door from the parking lot provides wheelchair access to the Parlor Room. Free and open to the public.
All League News