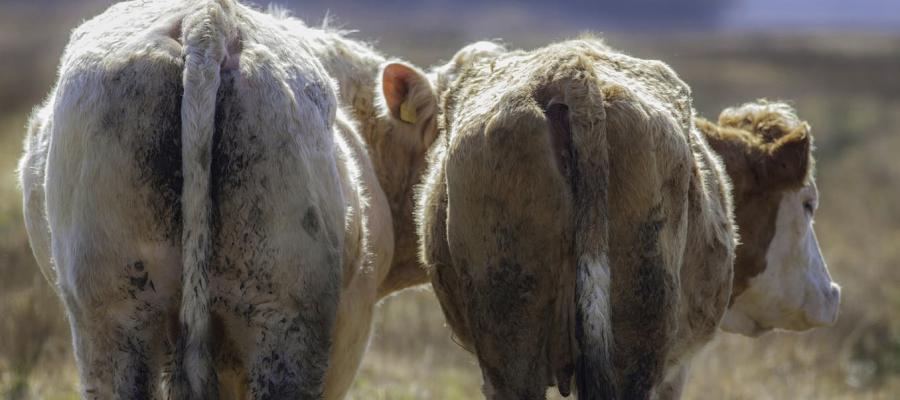 The environmental impact of agriculture will be discussed by Chris Field in "Food Production and Greenhouse Gases: Counting Carb Emissions" on March 6 between noon and 1 pm. You can attend via webinar or join the live audience at the Peninsula Conservation Center, 3921 E Bayshore Rd, Palo Alto, CA 94303.
The LWVC Climate Change Task Force and the LWV Palo Alto host featured speaker, Chris Field, Director of Stanford Woods Institute,  for this educational event on Food Production and Greenhouse Gases: Counting Carb Emissions.Chris Field's presentation focuses on how food production impacts greenhouse gas emission levels with the resulting climate change consequences. This topic has increased significance to League members in California, now that part of Governor Brown's climate change initiative includes addressing the impact of food production.
For webinar attendance:
Please RSVP and reserve your seat at the webinar. Webinar spaces are limited, so please reserve early.
Action Director Preston Jordan invites interested folks to join him at the League office to watch the webinar together. Come about quarter to twelve. Bring a bag lunch. 2530 San Pablo, Suite F.
For in-person attendance:
Please RSVP at: lwvpaoffice@gmail.com or 650-903-0600.
Optional Lunch: In your rsvp please select from a vegetarian burrito or vegetarian bowl from Chipotle and indicate dairy or nondairy. Bring $10 in cash or check, payable to the LWVPA. Submit questions in advance to: lwvpaoffice@gmail.com, Attn: Natural Resources Committee or come prepared to ask in person. Arrive early to check-in. Street and lot parking are available.
About Us:  The LWVC Climate Change Task Force is dedicated to helping League members understand the consequences of Climate Change, how the State's new policies align with the League's State and National positions and climate change actions members can take at the individual, local, county and state level. We are pleased to be supported in this work by the LWV Palo Alto Natural Resources Committee.
More About Chris Field:  See Director Field's full bio. Stanford Woods Institute is world renowned and comprised of over 148 fellows and affiliated faculty members from Stanford's business, earth sciences, education, engineering, humanities and sciences, law and medicine schools.
All League News