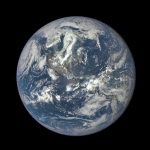 The League of Women Voters Berkeley, Albany and Emeryville's Natural Resources committees are at the forefront of education and action for the environment.
Our Climate Change Team,is currently chaired by Regina Beatus New members are welcome at monthly meetings at our LWV Berkeley offices. The Team's focus to put a Price on Carbon has enjoyed successful caucuses at state and national conventions and is supported by the LWVUS-sanctioned website created by Diz Swift, www.priceoncarbon.org. Other action includes following climate and related environmental legislation, letter writing campaigns, and following related governmental agencies such as the Bay Area Air Quality Management District, which, along with other regional agencies, is also closely watched by the Bay Area League's Bay Area Monitor.
Our Environmental Concerns Speaker Series has met second Mondays monthly September through May for more than 30 years as a fireside chat with outstanding speakers presenting to members and general public in member homes. Now meetings are in a public location that is accessible to all:. the Parlor room at the Northbrae Church, 941 The Alameda, Berkeley, CA 94707.
Join us the second Monday of the month September through May. Contact Carol Stone at 510-549-0959 or seastone01@comcast.net or Gail Schickele at 415-922-6627 or gail.schickele@gmail.com
As always in League, your voice counts!
All League News