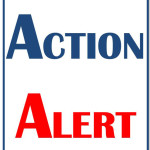 Voter suppression is back. And it is as outrageous as it is indefensible.
Across the country, legislators and election officials in many states are working to stop eligible voters from voting, or to make it much harder for them to participate in our democracy. The League remains committed to fighting suppression tactics that threaten our democracy and the right to vote.
Fighting this injustice will be THE top priority of the League of Women Voters in 2017.
Sign our petition today and stand with the League to ensure that elections are always free, fair and accessible.
Since the Supreme Court stripped key provisions of the Voting Rights Act in 2013, these suppressive actions have been made easier.
Throughout 2016, the League worked to make sure voters impacted by new laws were aware of these restrictions especially in states like Ohio, Kansas and Virginia where illegal and discriminatory laws were implemented regarding voter registration, voter ID and illegal voter purging. We're gearing up for a nationwide fight against voter suppression—from the halls of Congress to statehouses and courthouses across the country—and we need to know that we can count on our massive grassroots membership.
Please, take a moment right now to add your name to this crucial fight.
For more than 96 years, the League of Women Voters has led the fight to protect voters and expand citizen participation in our democracy. And through every tough challenge we've faced, we've always been able to count on the commitment of supporters like you.
Our generation's challenge is upon us. Thank you for standing with us today.
And thank you for doing your part in Making Democracy Work®.
Sincerely,

Lloyd Leonard
Senior Director of Advocacy
League of Women Voters
All League News