THE CITY of BERKELEY WILL BE RE-SLICED and YOU HAVE A PART IN THE CUT.
Every 10 years, the Independent Redistricting Commission convenes to review Berkeley's Council district boundaries to account for shifts and changes in the population, based on U.S. Census Bureau data. This ensures the districts are balanced for changes in population. The IRC ensures an open and transparent redistricting process that allows for public participation in the drawing of district boundaries. The IRC has the sole authority to determine the final district boundary map.
Your input is essential to Berkeley's redistricting process. The IRC wants a description of your "community of interest".A "community of interest" is a group of people in the same geographic area who share common social and economic interests. Are there things that make your community unique when compared to surrounding areas? Tell the Commission about your community by completing it's Community of Interest form. This will be considered in the redistricting process. Please notice that identifying yourself on this form is optional.
Use the Community of Interest Form – Online Form (English/Español)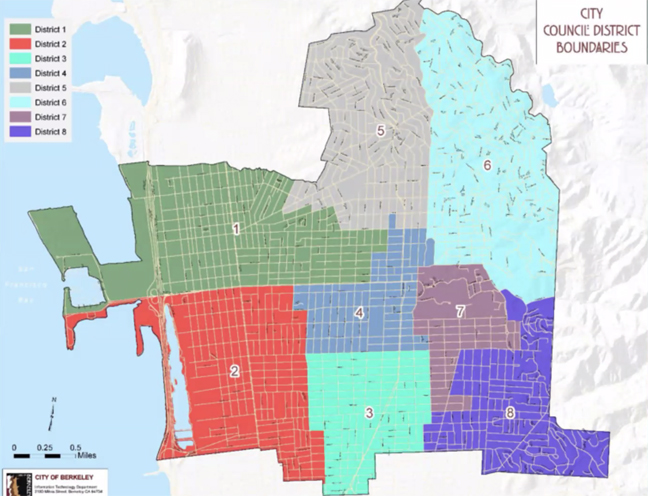 All League News