On Labor Day, Sept 1, from 9:30 to 3:30 middle school and high school students can learn how to register voters and organize a registration drive at their school or organization. Breakfast and lunch will be available for participants. Register here.
Everyone is welcome to attend, and responses will be taken up until the workshop starts. However, earlier responses are preferable for food allergies and t-shirt sizes. Each attendee will receive a t-shirt and a certificate of completion upon completion of the training. We will send you the location when we receive your sign-up information.
This training continues the successful project from 2017-18 to pre-register high school students ages 16 and 17 to vote. The NAACP Youth Council of Berkeley, Albany and Emeryville will join the Berkeley High School students of Vote16 in developing and expanding the project. Last year the students, with League support, registered 400 plus students. This year they hope to greatly expand the project–so students from other high schools, public and private, are welcome to register for the training on how to register their fellow students.
Each Vote16 member was awarded the League's "Spirit of the League" award at the League's Annual Meeting in May.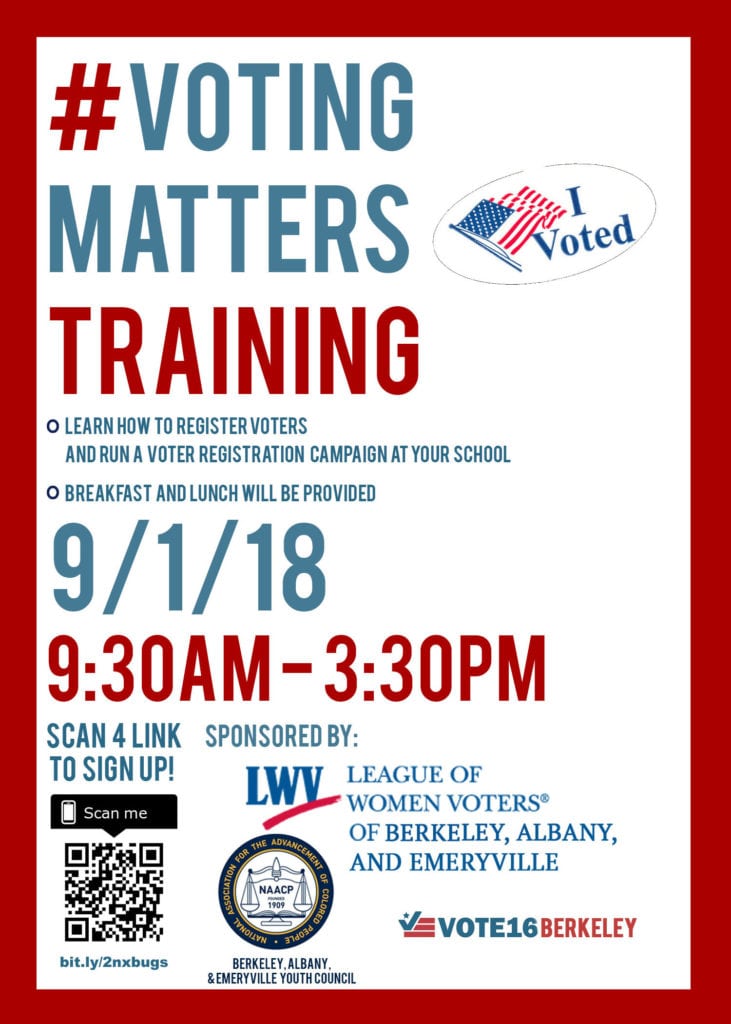 All League News