Our recommendations on the propositions:
Read and share our Vote with the League flyer!
How did we decide? Read more on how we take action.
Want daily shareable info? Like us on Facebook& follow us on Twitter.
VOTE June 5!
Looking for local election info?
View your entire ballot!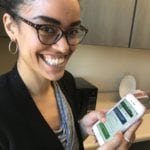 Use Voter's Edge California to view your entire ballot by entering your address at www.votersedge.org/ca.
Want to do more to educate voters?
All League News