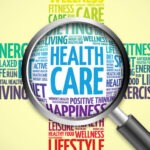 A webinar about Understanding Universal Healthcare.
Thursday. March 9, 4:00 – 5:30pm
Go to the Contra Costa Library HERE to Register.

Confused about Universal Health Care??? What is it? Join us for a two-part program to learn how a Universal Care Program can improve your access to health care and reduce costs. The United States currently spends much more than other countries on healthcare with worse outcomes.
In Part I we will explore the ways to change our system so it is more equitable, efficient, and effective. Learn what Universal Health Care offers, the pitfalls of our current healthcare system, explore what current option is being utilized in the U.S.A, and how single payer health care can be financed.
In Part II in April we will explore current initiatives in California, the national initiatives to privatize Medicare and the opportunities for the community to advocate for less expensive and better health care.
The panel includes Dr Judith Esterquest LWV NY State Issue Specialist for Healthcare and Board Member, NY City Metro Chapter, Physicians for a National Health Program (PNHP) and Laurel Lucia, Health Care Program Director, University of California Berkeley Labor Center, Janet Thomas from the League of Women Voters will moderate these two webinars.
This webinar will have simultaneous Spanish translation.
Sponsors include the League of Women Voters of Diablo Valley, the League of Women Voters of West Contra Costa County, and the Contra Costa County Library
Information on how to access the Zoom webinar will be sent to your email address 24 hours before the program. The Contra Costa Library will provide closed captioning for this event. This program will be recorded and uploaded to the Library's YouTube channel after the event.
All League News