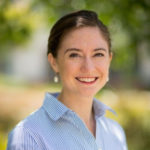 Hannah Bourne, a UC Berkeley PhD student  in the Department of Earth and Planetary Sciences,   will speak about the importance of the marine biology carbon pump. This will be the last Environmental Concerns program this season. The Environmental Concern meetings will be at Northbrae Community Church, The Alameda, Berkeley, in the Parlor Room.
The public is welcome to attend these free meetings. The meeting is accessible from the rear parking lot of the church through the southern  back door.
Wikipedia describes the biological pump, as follows: in its simplest form, [it] is the ocean's biologically driven sequestration of carbon from the atmosphere to deep sea water and sediment.[1] It is the part of the oceanic carbon cycle responsible for the cycling of organic matter formed mainly by phytoplankton during photosynthesis (soft-tissue pump), as well as the cycling of calcium carbonate (CaCO3) formed into shells by certain organisms such as plankton and mollusks (carbonate pump).
All League News