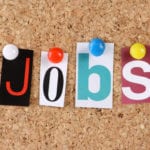 During this election season, our League President Adena Ishii and our Board and active members have all been working several jobs. We have many willing hands–but not enough to accomplish our goals of becoming a more diverse organization with members drawn from every community in our 3 towns–from young to old, from all ethnic and racial groups, and more.
Adena is in her second and likely last year as president. She plans to go on to further education and jobs. [You can read her inspiring story in the recent Berkeleyside story.] She has recruited many new members and Board members, but some have gone on to other activities, studies or interests.
So this winter and spring will be a vigorous effort by Adena and all our members to recruit engaged members–and some new Board members–from all over the community. We hope to have our potential new members learn about the League's many goals–from limiting climate change to protecting immigrants, campaigning to get money out of politics, and above all, protecting everyone's right to vote.
Here are some of the volunteer jobs we're recruiting for:
Program Team: Our able Program Director Bonnie Bain program@lwvbae.org has been doing a great job with a small team of veterans, but for the winter and spring they would welcome fresh ideas and members. So contact Bonnie to talk about possibilities.
Civil Talk Team is re-activating with a demonstration of "Living Room Conversations" with two group discussions on November 15th from 5:30-9pm. You must participate when you attend, so sign up now. See story coming about the event in the evening of November 15 on our home page.
Voter Services for the 2020 Election: if expanding the numbers of engaged voters in the 2020 is you major concern, we invite you work with us.
Action/Advocacy: We need people who want to study particular issues in detail so they  can lobby and take effective action on our priority issues–some mentioned above–if these activities appeal to you–this area is for you.  Very likely you will find that one of your priority issues is also ours and you can plunge right in.
Treasurer and Budget Committee: Our Treasurer hopes to recruit and train an assistant who can take over next year, so if you love to keep records tidy and make sure all our money management systems are working well, do join us.
Membership Recruitment and Training will be a key part of our plans this year and into the future, so if you like to develop and carry out recruitment or training programs–or like to befriend new members and come with them to meetings and make sure new members feel welcome, do join us.
Communications Team members are having a big impact: Our website had over 8000 visitors in October–as voters looked for reliable info. The day before the election, and Election Day, we had nearly 3000 visits each day. These numbers are thrilling–especially since only two of us do most of the tech work, design and writing/editing for our website. If we had more folks working with us, we could do so much more.  Our Social Media expert — with posting from Prez Adena from time to time — is doing a remarkable job on Facebook and Twitter–in addition to holding down another League job–and a regular job or two. She would love to have others working with her.  Our very new podcast team [check the first six podcasts out] would welcome additional tech and content folks.
We're also using Eventbrite to get folks to sign up for our events. Our impression is that when folks sign up–even for a free event–they are more likely to turn up.  A great example is the Election Forum for Assembly District 15. So many people signed up in advance–2000+–that we had to hire Berkeley High's Community Theater–and we had at least 1500, I estimate, who actually came. That's what happens when you have really important and interesting events–and publicize them well.  So bring your skills to broaden our scope–from using analytics more effectively–to writing lively articles or giving us new artwork.
All our teams can use your skills or help you learn new ones. If we don't give you a contact person above, Contact media@lwvbae.org .
All League News