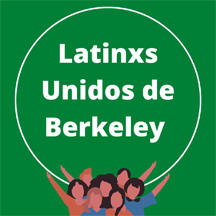 Voter's Edge, una guía para la elección de 2020, está disponible AQUÍ .
On July 12, League leaders and interns met with the prominent Berkeley community group representing the Latinx community known as Latinos Unidos. The League gave a presentation during the Latinos Unidos general meeting that focused on increasing voter turnout in Berkeley's District 2.
One of Berkeley's most diverse communities with a high percentage of Latinx voters, District 2 is comprised of the area known as Southwest Berkeley. It starts on the south side of University Ave., is enclosed by Sacramento Ave. and stretches to the Berkeley-Oakland border.
In previous elections, we have seen a turnout of less than 10% of Latinx voters citywide. We know that these individuals are integral members of our city and school district, and and we must work together to increase participation.
In an effort to engage and mobilize Latinx voters in this district, the League is collaborating with the local community group, Latinos Unidos. Latinos Unidos is comprised of individuals from the community, elected officials, and teachers from the BUSD school district.
-Simelia Rogers
All League News