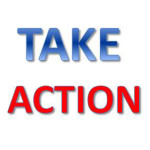 September 17 is Constitution Day and the League celebrates by taking action to secure our elections! After the interference by Russia in our 2016 elections, Congress must act to ensure that the same thing does not happen in 2020.
Earlier this year, the U.S. House passed legislation that addresses election security, but the U.S. Senate has yet to act. Contact your Senators today and demand immediate action to secure the vote ahead of upcoming elections.

Election security is about voter confidence and participation. The more confident voters are in our elections systems, the more confident they will feel that their vote has been counted and their voice heard, and this directly impacts their participation. Which is why it is so important for the U.S. Senate to step up and pass legislation that protects the votes of all Americans. 

Contact your Senators today and demand immediate action to secure our elections.

Whether it's through passing legislation that will protect voter data and replace paperless voting systems with voter-marked paper ballots and scanners, or ensuring that $600 million dollars in funding is approved through the appropriation process, the Senate has an opportunity to show their constituents that they value their votes. Adding resources to fortify our elections systems and guard against future attacks, will restore voter confidence in our democracy. 

Cybersecurity protections, upgraded voting technology, training of elections officials, and advocating for updated laws and regulations are just some of the needed provisions needed to protect voters for 2020. It will take all of us, standing together, to secure our elections from foreign interference and outdated voting systems.

The time to act is now. Tell the Senate to move election security funding and infrastructure legislation forward.
Yours in the fight,

Celina Stewart
Senior Director of Advocacy and Litigation
League of Women Voters
League of Women Voters
1730 M Street NW, Suite 1000
Washington, DC 20036
All League News