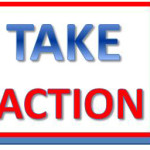 Despite public opposition to repealing the Affordable Care Act, Congress is at it again. Legislation that would repeal the Affordable Care Act (ACA) was pushed through the lower chamber this week and just like the last plan, their latest attempt to repeal the ACA will raise costs and cut coverage for millions of Americans. This new bill would rip apart our healthcare and revoke coverage for millions of Americans while raising costs for millions more. Tell your Senators that this is unacceptable. Encourage Senators Feinstein and Harris to continue to oppose repeal of the ACA. Contact info below.

The "American Health Care Act" is un-American. It will increase costs for seniors and those with pre-existing conditions, while slashing assistance for lower-income households in obtaining coverage. It will also threaten the essential care that women need. In fact, the only real winners under this new legislation are the big interests and the wealthiest Americans.  Hundreds of billions in tax breaks are included for the wealthy and the pharmaceutical and insurance industries.
United States Senators and Representatives Washington DC Offices
Phone Number: 866-426-2631
The Washington DC office and state offices: all contact info listed at bottom of her website.
Form for email on her website.
Phone number for San Francisco Office 415-355-9041
Want to thank Rep. Barbara Lee for her continued defense of ACA?
Congressional District 13  Barbara Lee
Her Washington DC office, State office in Oakland and four Mobile offices listed at the bottom of her website page. Email contact.
All League News