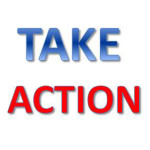 Below is a pledge to protect voting rights: to get specific action alerts from the national League, click here to sign up at http://lwv.org/get-involved.  Remember to telephone and send postcards to your electeds; dont just send emails. Find telephone numbers and addresses of local offices of Senators Feinstein and Harris and Congresswoman Lee here.  P.S. If you would rather call your members of Congress dial 866-426-2631 to be connected to them at any time.
Together, through our votes, we take control over what happens to our families and communities.
But voting rights across the country are under attack – join with fellow voters and pledge to honor and protect our constitutional right to vote.
Voting brings us together as Americans – it is the one time when we are all equal. It doesn't matter if you're rich or poor, young or old, liberal or conservative; elections are our opportunity to have a say in America's future. A lot is at stake in every election – by voting, we're taking control and impacting the issues and policies that will be debated and affect our daily lives.
It is critical that we ensure every American can cast a vote and have it counted. Our democracy's future is on the line – pledge to protect voting rights.
Rooted in the movement that secured the right to vote for women, the League of Women Voters has always been committed to registering and turning out voters, and we're not stopping now. We protect and defend voting rights across the country in order to ensure that our elections are fair, free and accessible to all eligible citizens. We've helped defeat laws that restrict voters' rigths, block such laws where they have already passed, and fight laws designed to curb organizations like ours from registering voters.
Ultimately elections are about voters like you. Join us in protecting voting rights and safeguarding this right for all Americans.
Thank you for making democracy work
Sincerely,

Jeanette Senecal
League of Women Voters
All League News