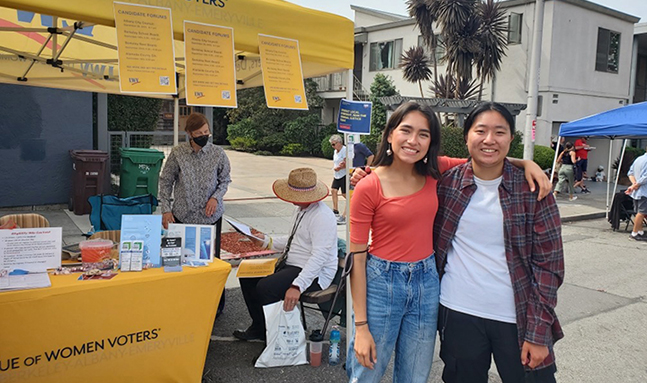 We have named our NextGen civic engagement program after longtime League member Helene Lecar, whose dedication to the community and youth leadership inspired us all.
Support the Helene Lecar Civic Engagement Program that empowers the next generation of change makers. Your generous gift makes a world of difference, as we seek to nurture the voices, visions, and talents of young people who are our future community leaders.
Donate HERE today or send your gift to our Berkeley office:
League of Women Voters BAE,
2530 San Pablo Avenue, Suite F, Berkeley, CA 94702.
Thank you for you for your support and investing in the future,
–Kandea Mosley Gandhi, President
All League News