Shirley Dean, former Mayor of Berkeley, will talk about her environmental work, Monday November 11, 7:30 – 9:00pm at Belmont Village, 1100 San Pablo Ave, Albany.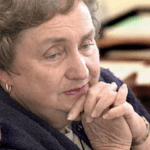 Shirley is currently president of the Citizens for East Shore Park Board. She is also a member of the Fire and Safety commission for Berkeley.
Ms Dean has a long history of environmental activism in the East Bay. She fought a Santa Fe railroad plan for a large shopping mall on Berkeley's waterfront. She was on the planning commission and the original Waterfront Planning Committee. It formulated Berkeley's plan to create a waterfront park that included privately owned land and the former Berkeley dump. Shirley was Mayor of Berkeley from 1994 to 2002. She gained local fame in 2007 as a tree climber during the effort to save the Memorial Oak Grove near the stadium of the University of California, Berkeley.
We will hear a short history of her early works and then concentrate on what is happening now and into the future along our East Bay Waterfront including issues of Point Molate, sea level rise, and fire issues.
Join us for this fascinating conversation.
MEETING PLACE: Belmont Village, 1100 San Pablo Avenue, Albany, CA 7:30-9 p.m.
FREE parking garage available, simply tell the front desk you are there for the LWV meeting. 
Everyone is welcome. Bring friends. Come early for tea and cookies.
All League News