Schools & Communities First – the Prop 13 reform coalition — has collected enough signatures to qualify our initiative for the 2020 ballot!
On Tuesday, August 14th at 10 am, five simultaneous press conferences across the state will be held to announce the submission of over 850,000 signatures to the 58 county registrars.
This will be the first commercial property tax reform initiative to qualify for the ballot in 40 years since Prop 13 passed in 1978.
When: Tuesday, August 14, 2018 at 10 AM
Where:
Come join in the celebration, and invite others to join you!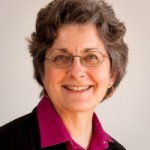 Helen Hutchison, President
LWVCalifornia
All League News