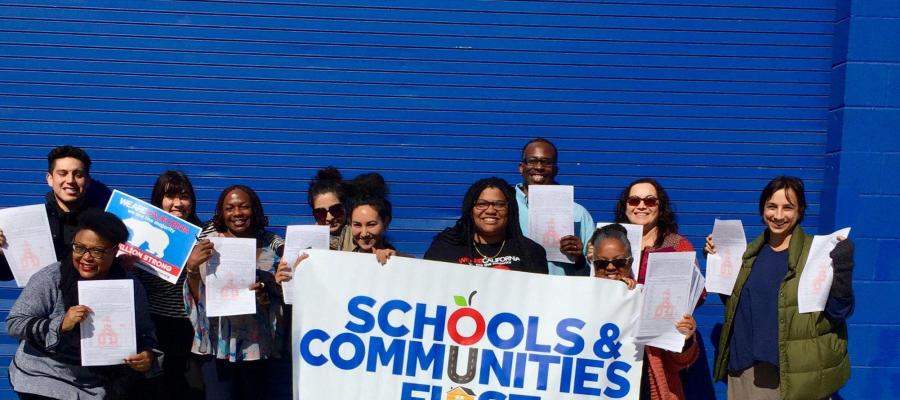 Californians deserve world class schools and universities; quality healthcare, safe neighborhoods, and affordable homes.  That is what our taxes should pay for. It's past time to close this loophole and stop letting big business rob our schools and local communities, impoverish future generations, and endanger California's economic future. The California Schools and Local Communities Funding Act of 2018 is the responsible, fair, and long overdue tax system to ensure California can thrive; now and in the future.
The California Schools and Local Communities Funding Act of 2018 will create a "split roll"; non-residential, non-agricultural commercial property will be reassessed on a regular basis. This will lead to an estimated increase in property tax of over $11 billion per year — revenue that will go directly to schools and local governments.
NEW! View our recent webinar briefing on our efforts to reform Prop 13.
Read our FAQ and find out more from our campaign!
Our broad grassroots coalition, including PICO California, California Calls, Advancement Project California and Evolve California, announced the filing of a ballot initiative to fund California schools by closing the Corporate Property Tax Loophole in Proposition 13 while continuing to guarantee protections for homeowners, residential renters, agricultural land, and small businesses. Through filing this initiative the coalition is beginning to take the necessary steps for a possible 2018 ballot initiative.
All League News