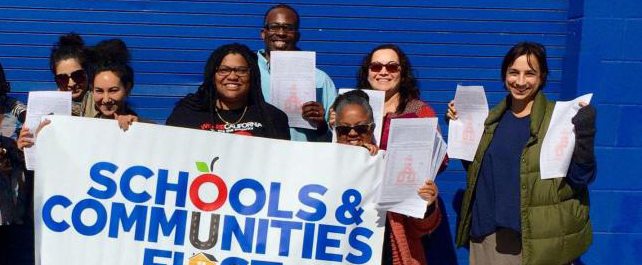 California, for decades, enjoyed a reputation for the finest public schools, from kindergarten through higher education, in all of America.
Then, in 1978, two commercial property owners, Howard Jarvis and Paul Gann, backed the circulation of petitions for an initiative that would put severe limitations on the re-assessment of the value of all property in California. The resulting ballot proposition, numbered Proposition 13, passed by a margin of over 60%, due to the exploited fear of homeowners that they would eventually be taxed out of their homes.
Local property taxes were the main financial underpinning of public schools, and also provided substantial underwriting of the services provided by local governments like cities and counties.  They became severely handicapped and looked to the State for additional support.
Forty years later, you know the result: truncated local services and most notably, California dropping in school support from among the top 10 states, to a current ranking among the bottom 10.
Last year, the League of Women Voters joined a broad coalition of community, faith, and labor organizations to restore funding to schools and critical services, and make our tax system fair. Together, we succeeded in obtaining enough signatures to place on the November 2020 ballot a proposition that will accomplish these major goals:
–––• Close corporate loopholes that allow large corporations to avoid paying millions of dollars –––in property taxes, robbing an estimated $11 billion every year from our local schools and –––communities.
–––• Retain the current protection of homeowners and renters. The Schools and Communities –––First proposal does not affect residential, apartments, or agricultural land.
Our proposition does not repeal Proposition 13, despite what our opponents, the leader of which is the Howard Jarvis Taxpayers' Association, are asserting. Our proposition affects only large corporations, which comprise a small fraction–only the wealthiest– of commercial and industrial property owners.
This campaign is one of the largest, most important efforts the League has ever been involved with. And it's up to each and every one of us to get this proposition passed. The Jarvis group and its allies have huge resources to campaign against us.
We will be hearing in just a few weeks at our State Convention about the California League's efforts to coordinate our message, and how we will spread it throughout the state. We have a committee within our League that will be working locally to absorb that word and spread it to groups and voters in Berkeley, Albany & Emeryville.
When we recruit our League members to be presenters of the facts to local groups and clubs and faith organizations, you'll have the chance to respond and be trained. And later in the campaign, we will be doing door-to-door campaigning, and we'll need as many of you as are able to participate in that effort.
Here's your chance to help correct the wrongs that have been affecting California so adversely over so many years. It's our best chance, and we need the help of all of you. You'll want to participate in this work in the tradition of the League.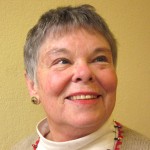 –Sherry Smith
All League News