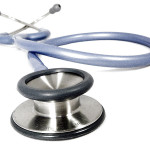 A Coalition to keep Alta Bates operating in Berkeley announces a Forum on sat, Feb 3, 11 am to 1 pm at the Ed Roberts Campus, 3075 Adeline Street in Berkeley.  BOSS announced the meeting as follows:
Councilmember Kate Harrison's Office, California Nurses Association, the Berkeley Mayor's Office, East Bay Mayors, and many other individuals and organizations who care about the health and well-being of Berkeley's residents are convening a Community Forum to make people aware that Sutter Health intends to close Alta Bates Hospital [ed:possibly] as early as next year. BOSS supports this effort to keep health care close to home for people in need!
This facility is Berkeley's only acute-care and birthing center hospital. This would deprive our community of a critical facility which provides vital services to East Bay residents, like labor and delivery, emergency services, and intensive care services.
If Sutter Health closes Alta Bates Medical Center, it will leave Berkeley and other cities along the I-80 corridor and through the Caldecott Tunnel without sufficient access to a full service, acute-care hospital.
All League News