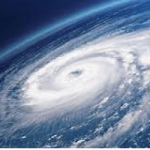 After a long absence, the rains are back! And we welcome them and the water saving snow pack. But precautions are needed with the violence of these returns.
Read an excellent notice from the City of Berkeley.
The highlights: Take care to call 911 only in extreme emergencies such as downed power lines. Use 311 for clogged storm drains, fallen trees that block roads, and outages of lights and traffic signals. Clogging 911 adds to the emergency.
Clear your storm drains, gutters, downspouts and surrounding debris. Do not drive or walk into flood waters. This is where most storm deaths occur. Keep flashlights and spare batteries on hand in case of a power failure. For any emergency don't forget a radio that doesn't depend on grid electricity.
All League News