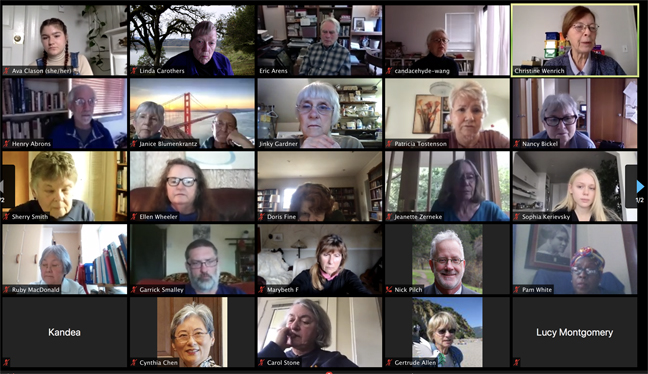 LWVBAE's annual Program Planning meeting took on a new format this year, in which over 25 Zoom attendees presented and voted on what issues should be prioritized at the local and state level Leagues. Issues such as education, healthcare, climate and criminal justice were raised, with significant overlap between the desired local and state level focuses.
In addition to predetermined topics, attendees were invited to present on any issues not previously covered. League member Steve Blumenkrantz proposed racial justice as a topic to emphasize for the coming year. Other members suggested that racial justice should be integrated into every aspect of the League's work rather than be its own isolated focus. Kandea Mosley, head of the Diversity, Equity, and Inclusion (DEI) team highlighted the intersectionality within LWV's work saying,
"Racial Justice is a priority that runs through everything we do. It touches criminal justice, it touches climate, it touches what Schools and Communities First will look like."
The conversation broadened to the DEI Team's work that aims to provide team specific supports, and increase diversity within the League as a whole.
When it came to discussing state level priorities, there was a lively conversation about whether water should be made its own issue outside of climate justice, given the impending water crisis in the state. Members of the climate team noted that their main focus of electrification tied directly to accessible clean water, and urged for water and climate to remain combined.
Ultimately, climate, criminal justice, and healthcare were the top three priorities selected by attendees, all to be addressed with a DEI lens. Next, the three issue areas will be discussed by LWVBAE's Board for their consideration, before the proposed priorities are presented to the membership for their approval for both state and local Leagues.
–Ava Clarson
All League News