Martin Bourque, director of the Berkeley Ecology Center, will discuss the status of plastics. Americans are generating more plastic trash than ever, and very little of it gets recycled. Plastics and their by products are littering our cities, oceans, and waterways, contributing to health problems in humans and animals.
We will view short videos created by The Story of Stuff Project and its movement partners to counter the plastic industry's myths and to hold up bold, local solutions the plastic pollution crisis. We will also see practical solutions we can all use as alternatives to plastic.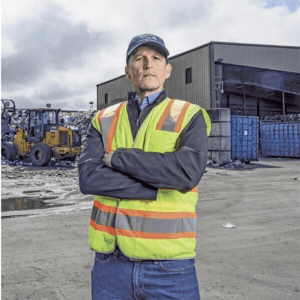 Martin Bourque is committed to sparking change within the environmental and social justice landscape in order to keep the movement fresh, dynamic, and forward thinking. He thrives at the intersection of community movement building, policy development and program implementation.
Since 2000, Martin has led the Ecology Center, a community-based organization founded in 1969 and incorporated on Earth Day in 1970. Under Martin's leadership, the Ecology Center has become a high impact engine for change. Martin has spearheaded innovative efforts such as creating a farmers' market industry group, pioneering electronic food stamp access and incentives at farmers' markets statewide, and passing the nation's first Soda Tax.
MEETING PLACE: Belmont Village, 1100 San Pablo Avenue, Albany, CA 7:30-9 p.m.
FREE parking garage available, simply tell the front desk you are there for the LWV meeting. 
Everyone is welcome. Bring friends. Come early for tea and cookies.
Let us know if you need a ride.
Carol Stone (510) 549-0959, seastone11@gmail.com
Sign up at eventbrite
All League News