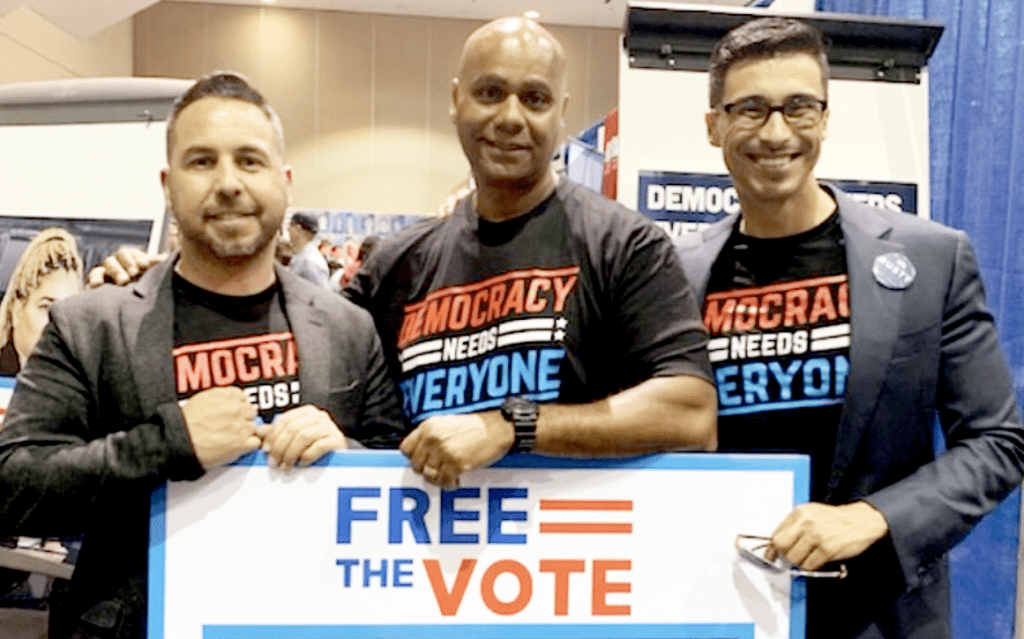 The League of Women Voters of Berkeley, Albany and Emeryville recently voted in favor of ACA 6, the "Free the Vote" Act, a measure aimed to restore voting rights to Californians on parole.
President Ruby MacDonald urged that eligible formerly incarcerated people vote so they have a seat at the table.
"Vote so you will be heard — especially the formerly incarcerated, those on probation and, when ACA 6 passes, those on parole — all our votes must speak out loud and clear," she said.
According to the League of Women Voters of California, 14 other states and Washington, D.C "either automatically restore voting rights upon release from prison or have no felony disenfranchisement whatsoever."
However, 4.6 million people nationwide are ineligible to vote because of a felony conviction. Approximately 50,000 Californians on parole are unable to vote in local, state, and federal elections.
Assemblymember Kevin McCarty (D-Sacramento) explained in an article written for the American Civil Liberties Union (ACLU) of Northern California that felony disenfranchisement is a form of voter suppression.
"Felony disenfranchisement is a form of voter suppression that is rooted in racially discriminatory Jim Crow laws… Voter suppression tactics consistently exclude Black and Brown people from our democracy," he said.
McCarty went on to write that ACA 6 will have several positive impacts.
"ACA 6 will eliminate an arbitrary barrier to voting, reduce recidivism, and give formerly incarcerated people an opportunity to demonstrate their ability to become productive, contributing members of our society,"
The "Free the Vote" Act is comprised of two parts, ACA 6 and AB 646. ACA 6 will "ask California voters to restore the right to vote to people on parole in the 2020 ballot." AB 646 will "enact corresponding changes to California's Elections code," according to McCarty.
In January, the legislation was introduced by McCarty along with co-authors Assemblymembers Carrillo (D-Los Angeles), Bonta (D-Oakland), Gipson (D-Carson), Gonzalez (D-San Diego), Kalra (D-San Jose), Kamlager-Dove (D-Los Angeles), Stone (D-Monterey Bay), Weber (D-San Diego), Mullin (D-South San Francisco), and Senator Wiener (D-San Francisco).
On June 19th the act was approved by the Assembly Elections Committee, and on July 10th it was approved by the Assembly Appropriations Committee. Next, it will have to pass through an Assembly Floor Vote.
League members can learn more and get involved on the Free the Vote website: https://tinyurl.com/y52k2r6r
All League News