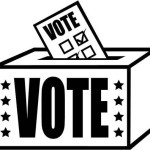 The days are ticking down to the November election.  Nationally, those who vote will determine which political party controls the House and Senate. In California, voters will be selecting a new Governor. Regionally, we'll vote on leaders of a variety of hidden but essential agencies. Voters will make decisions that will strongly impact eligible non-voters.
Join the Voter Services Team to register voters and provide balanced election info.
Join the Action Team to lobby for and against League positions on selected ballot measures. Many of the measures seem likely to be supported or opposed by the state league or our local league.
Locally, in our three cities, we will be voting on our local leaders and on some ballot measures on key issues. The lists of candidates and ballot measures are being firmed up in the first week of August. What do you care about? Low and moderate housing?–lots of related measures.
Berkeley will be proposing three measures to help with the housing issue:
1) Sell $135 Million in Housing Bonds to pay for buying, building, improving, maintaining housing for low and moderate income families, disabled residents, and others.
2) Increase the transfer tax when more expensive houses–over $ 1.5 Million–are sold–from 1.5% to 2.5%  to pay for municipal services including homeless services, rental subsidies, and more,
3) allow rental units built 20 years ago or earlier to be covered by rent control–if current state limits on cities enacting rent control is overthrown by Initiative Measure 10 on Nov. 2018 ballot
4. Shall the measure, advising the Mayor to engage citizens and experts in the development of Vision 2050, a 30 year plan to identify and guide implementation of climate smart, techologically advanced, integrated and efficient infrastructure to support a safe, vibrant and resiliant future for berkeley be adopted?
?(5) The Police Review Commission will be strengthened by adding an Independent Police Auditor in a 4th ballot measure.–This item will not be on ballot unless discussed and approved at a possible Aug 10 Council Meeting.
Go to https://www.cityofberkeley.info/elections/ for City Clerk posting of ballot measures:
as of Aug 7, 2018, which shows only 1-3 of above measures–not police review commission item–but shows one advisory measure on Vision 2050–30 year climate measure.
Note: To see the Special Annotated Agenda of the City Council for 7-31 taking action on these measures go to:
https://www.cityofberkeley.info/Clerk/City_Council/City_Council__Agenda_Index.aspx and click on the Annotated Agenda.
Emeryville, following up on its successful passage of $50 Million in Bonds for low, moderate, and disabled housing in June, proposes raising the annual assessment and increase of 3% on all parcels, if necessary, and imposing a business license fee on cannabis businesses.
Albany has three ballot measures: to extend the existing half-cent sales tax, to replace the existing parcel tax bonds to fund improvements and maintenance to parks and open spaces, and to make the City Treasurer an appointed instead of an elected position.
Eleven propositions on the state ballot will again challenge voters seeking to understand these and the local measures described above. You can help inform voters by working with the Voter Services Team or campaign on issues the league supports or opposes by working with the Action Team. Details on state ballots measures can be found at:
http://elections.cdn.sos.ca.gov/statewide-elections/2018-general/blts-english.pdf
Prop 1
$4 billion in general obligation bonds for existing affordable housing programs for low-income residents, veterans, farm workers, manufactured and mobile homes, infill, and transit-oriented housing.
Prop 2
Up to $2 billion for housing for mentally disabled.
Prop 3
$8.877 billion  in state general obligation bonds for various infrastructure projects including water.
Prop 4
BONDS FUNDING CONSTRUCTION AT HOSPITALS PROVIDING CHILDREN'S HEALTH CARE. INITIATIVE STATUTE.
$1.5 billion in bonds, to be repaid from state's General Fund, to fund grants for construction, expansion, renovation, and equipping of qualifying children's hospitals.
Prop 5
CHANGES REQUIREMENTS FOR CERTAIN PROPERTY OWNERS TO TRANSFER THEIR PROPERTY TAX BASE TO REPLACEMENT PROPERTY. INITIATIVE CONSTITUTIONAL AMENDMENT AND STATUTE.
Removes certain transfer requirements for homeowners over 55, severely disabled homeowners, and contaminated or disaster-destroyed property. Fiscal Impact: Schools and local governments each would lose over $100 million in annual property taxes early on, growing to about $1 billion per year.
Prop 6
ELIMINATES CERTAIN ROAD REPAIR AND TRANSPORTATION FUNDING.
REQUIRES CERTAIN FUEL TAXES AND VEHICLE FEES BE APPROVED BY THE ELECTORATE.
Initiative constitutional amendment.  Repeals a 2017 transportation law's taxes and fees designated for road repairs and public transportation. Fiscal Impact: Reduced ongoing revenues of $5.1 billion from state fuel and vehicle taxes that mainly would have paid for highway and road maintenance and repairs, as well as transit programs.
Prop 7
CONFORMS CALIFORNIA DAYLIGHT SAVING TIME TO FEDERAL LAW.
ALLOWS LEGISLATURE TO CHANGE DAYLIGHT SAVING TIME PERIOD.
LEGISLATIVE STATUTE.
Gives Legislature ability to change daylight saving time period by two -thirds vote, if changes are consistent with federal law.
Prop 8
REGULATES AMOUNTS OUTPATIENT KIDNEY DIALYSIS CLINICS CHARGE FOR DIALYSIS TREATMENT. INITIATIVE STATUTE.
Requires rebates and penalties if charges exceed limit. Requires annual reporting to the state. Prohibits clinics from refusing to treat patients based on payment source.
[Prop 9–removed by State Supreme Court]
Prop 10
EXPANDS LOCAL GOVERNMENTS' AUTHORITY TO ENACT RENT CONTROL ON RESIDENTIAL PROPERTY. INITIATIVE STATUTE.
Repeals state law that currently restricts the scope of rent -control policies that cities and other local jurisdictions may impose on residential property.
Fiscal Impact: Potential net reduction in state and local revenues of tens of millions of dollars per year in the long term. Depending on actions by local communities, revenue losses could be less or considerably more.
Prop 11
REQUIRES PRIVATE-SECTOR EMERGENCY AMBULANCE EMPLOYEES TO  REMAIN ON-CALL DURING WORK BREAKS. ELIMINATES CERTAIN EMPLOYER LIABILITY. INITIATIVE STATUTE.
Law entitling hourly employees to breaks without being on- call would not apply to private -sector ambulance employees.
Proposition 12
ESTABLISHES NEW STANDARDS FOR CONFINEMENT OF SPECIFIED FARM ANIMALS; BANS SALE OF NONCOMPLYING PRODUCTS. INITIATIVE STATUTE.
Establishes minimum requirements for confining certain farm animals. Prohibits sales of meat and egg products from animals confined in noncomplying manner.
All League News