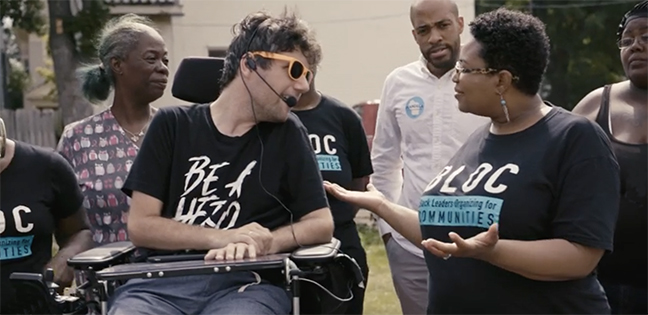 On Thursday, November 17 at 6:30 PM, the Healthcare Team of the League of Women Voters Berkeley, Albany, Emeryville will present the second event in a series "Health Care: Facing the Challenges for Change".
"Not Going Quietly" is a film about Ady Barkan, a young public interest attorney advocating for immigrants and low-income people, whose activism turns toward his own struggle with progressive muscle weakness caused by amyotrophic lateral sclerosis (ALS or "Lou Gehrig's disease").
In this moving documentary, Ady fights to survive as a husband and father while organizing for everyone to have access to humane, affordable, high-quality health care as a human right.
Click Here to register for the 96-minute film followed by a short discussion with commentary by Ady and other healthcare activists about the path forward.
All League News