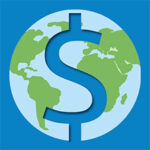 Wednesday, October 19, 2022, 7:00PM – 9:30PM. At the David Brower Center, 2150 Allston Way, Berkeley, CA.
REGISTER for this event.
The Inflation Reduction Act will go a long way toward cutting US greenhouse gas emissions. But it won't get us to net-zero by 2050. We need to ramp up our ambitions to help keep 1.5°C within reach globally.
So how do we supercharge our efforts to meet the target of net-zero by 2050?
Economists on both the right and the left agree that pricing carbon emissions is the most effective way to avoid staggering costs and human suffering.
In this forum, we'll discuss two complementary approaches to carbon pricing: the Global Carbon Reward and the Carbon Fee & Dividend system. Our speakers are:
Dr. Delton Chen, Founder of the Global Carbon Reward. A carbon currency like that proposed by Dr. Chen was showcased as "carbon coin" in "The Ministry for the Future" by Kim Stanley Robinson.
Tony Sirna, Vice President of Organizational Strategy, Citizens' Climate Lobby. CCL supports a Carbon Fee & Dividend policy that would put an economy-wide price on pollution and return revenues to all households, more than covering increased costs.
The forum will be moderated by Kirstin Miller, the Executive Director of Ecocity Builders. Our program includes abundant time for audience Q&A.
We will raffle off a copy of Kim Stanley Robinson's "The Ministry for the Future", signed by Dr. Chen. Doors open at 6:30.
All League News