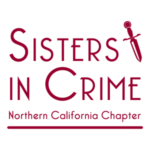 Mystery writers Terry Shames of  the Samuel Craddock series, Rita Lakin, Priscilla Royal and Judith Newton will talk about their work on Saturday, March 25, from 10 am to noon at Northbrae Community Church, 941 The Alameda in Berkeley. These authors of the northern CA Chapter of Sisters in Crime are teaming up with the Berkeley Branch of the AAUW to support Tech Treck, AAUW's Stem Camp for Middle School Girls. A continental breakfast will be served. After the discussion, the authors will sell their books and give autographs on request.
Respond to 510-528-3284 or 510-524-1416 or sakm@nothingbutnet.net to secure your place.  AAUW requests a $15 donation to support Tech Trek Camperships. More information about Tech Trek, a national AAUW program supported by AAUW Branches,  go to
http://www.aauw.org/what-we-do/stem-education/tech-trek/.
More about the authors below.
Terry Shames writes the best-selling Samuel Craddock series, set in the fictional town of Jarrett Creek,Texas. A Killing at Cotton Hill won the 2013 Macavity Award for Best First Mystery. In 2015 MysteryPeople named Shames one of the top five Texas mystery writers. Her sixth novel, An Unsettling Crime for Samuel Craddock, out January 3, received a starred review Publisher's Weekly. "Shames has come up with a sleuth for the long haul." — Toronto Star. Website: www.terryshames.com/
Rita Lakin spent 25 years in Television as a writer of series, movies, miniseries, finally becoming producer and running her own shows. Just published, The Only Woman in the Room, her memoir of those years. She has written 7 comedy mystery novels featuring Gladdy Gold and her zany geriatric partners in crime-solving. She is in the middle of writing number 8. Her awards and nominations include IMBA, Writers Guild of America, and the MWA Edgar. Website: www.ritalakin.com
Priscilla Royal writes the Prioress Eleanor / Brother Thomas medieval mystery series from Poisoned Pen Press. She grew up in British Columbia and earned a BA in World Literature at San Francisco State. A theater fan, reader of history, mystery and fiction of lesser violence, she belongs to California Writers Club, MWA, and Sisters in Crime. Her thirteenth and current book is The Proud Sinner. Website: www.priscillaroyal.com.
Judith Newton is Professor Emerita in Gender, Sexuality, and Women's Studies at U.C. Davis, where she directed her program and the Consortium for Women and Research. Her first novel, Oink: A Food for Thought Mystery, the first in the Emily Addams/Food for Thought Series, is forthcoming with She Writes Press on 4/18/2017. Now available for preorder. She is at work on the second book & lives in Kensington where she tends her garden and cooks for family and friends. Website: judithnewton.com
All League News