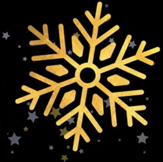 Dear League Members and Supporters,
Thank you for being a member of the League of Women Voters of Berkeley, Albany, Emeryville. Your dedication to our mission and support makes our ongoing work possible.
Our League provides a range of information and services, especially around the elections and our League positions. More than ever there is a critical need for the reasoned, factual, and civil voice that the League offers. We need your renewed membership now to continue this work! Below is a snapshot of the accomplishments we are most proud of that you made possible during 2020-2021.
New Housing and Healthcare Teams, and active DEI, Criminal Justice, and Climate Teams
Well attended educational events including Police Oversight & Accountability in Berkeley, Albany, Emeryville and Conversation on Housing
Engaged and empowered youth civic engagement with the Internship Program for local students
Voter Service: Get Out the Vote (GOTV) for the gubernatorial recall election, including the new "Each 1 Reach 5" Campaign and Emeryville City Council Candidate Forum
Action Events: "Finish the Job" on Voting Rights and "Tell Biden to Champion Voting Rights"
We continue to hold our base dues at $75 annually, with discounted dues of $40 for additional household members, free membership for Student Members, and our "Sliding Scale" membership option (with a recommended minimum of $20) that enables our League to be more accessible and inclusive.
Please renew no later than December 4th. To renew electronically, please visit at www.lwvbae.org/join/ If you would prefer to mail your dues, please print this Join or Renew Form and send it along with your check to:
LWVBAE, 2530 San Pablo Ave. Suite F, Berkeley, CA 94702.
We hope you will consider donating an additional amount, to help support our League's inclusivity and provide much needed funding for our essential programs.
Thank you for your continued commitment to our League!
Sincerely,
Kandea Mosley, President, LWV of Berkeley Albany Emeryville
All League News