Leaders of our three cities discussed a range of housing issues at the Mayors Forum on Housing on May 11. Mayor Jesse Arreguin of Berkeley and Mayor Scott Donohue of Emeryville were joined by Albany Vice Mayor Nick Pilch, who replaced Mayor Peggy McQuaid on short notice. Mayor McQuaid was unable to attend due to family illness.
Our apologies, the sound on the video of the Forum does not start for almost 2  minutes.


Jesse Arreguin, Mayor of Berkeley, elected on November 8, 2016, is the first Latino and youngest person elected Mayor in a century. The son and grandson of farmworkers, Mayor Arreguin was born in Fresno and raised in San Francisco. He grew up in a working-class household, where his parents instilled the values of hard work, public service, and giving back to others. When he was young, his family was pushed out of their home in the midst of San Francisco's skyrocketing housing market, due to owner-move-in evictions and rent increases. Jesse knows how disruptive and harmful evictions are to working families and how essential housing security is for the success of families and children.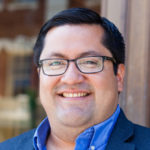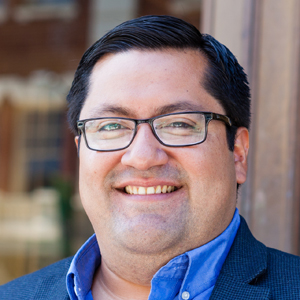 Mayor Arreguin first served on the city's Housing Advisory Commission, where he helped secure funding for hundreds of new affordable units, helped craft Berkeley's Condominium Conversion Ordinance, strengthened inclusionary housing policies, and fought for City funding for student cooperative housing.
In 2004, he was elected citywide to serve on the Rent Stabilization Board. As Chair of the Rent Board, he strengthened renter protections to help keep families in their homes. Mayor Arreguin has served on  the Zoning Adjustments Board, Planning Commission, Joint Density Bonus Subcommittee, and on the Downtown Area Plan Advisory Committee, where he helped write our Downtown Plan. He is a former Board Member for the local Sierra Club, and worked as a Legislative Aide to a Berkeley City Council Member.
Arreguin ran for City Council in 2008. He served until his 2016 election as Mayor. He followed longtime Council Member Dona Spring, who had asked him to run for her District 5 seat, including downtown and portions of North Berkeley.  He was the youngest person and first Latino elected to the Berkeley City Council.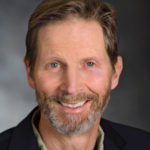 Scott Donahue, Mayor of Emeryville

I first came to the Bay Area when I was 16, having spent the summer cycling across the country from New Jersey to San Francisco. After pedaling through the intense heat of the Central Valley, I was struck by the blissful cool of the center bay. It made a lasting impression.
After attending art school in Philadelphia and working for a few years in Philadelphia and Los Angeles, I moved into an old warehouse in Emeryville in 1978 and have been there ever since. I and other artists living there started a tenants union and in 1980 established the Emeryville Artists Cooperative – non-profit housing for artists. We now own and occupy three buildings with 58 studios. I went back to school at UC Davis, where I received an MFA, and spent several years selling my sculpture to collectors.
When I was diagnosed with bone cancer in 1988, I decided I wanted to make permanent, public art. Not knowing if and how long I would survive, I became obsessed with creating large, permanent sculptures. I have since completed more than 25 public art pieces, including in Emeryville and Berkeley (Berkeley Big People on either side of the Berkeley bike and pedestrian bridge over I80). I served on the Emeryville bike and pedestrian advisory committee for many years, and decided to run for City Council in 2014. I was appointed mayor in 2016. I'm married and have a daughter who lives in Brooklyn.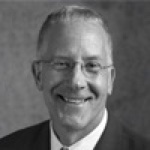 Nick Pilch, Vice Mayor of Albany
Albany resident since 2001, Bay Area resident since 1986. Previously resident of Massachusetts and New Jersey. City Council candidate 2008, 2012. Life-long environmentalist and alternative energy enthusiast.
Education: B.A. Chemistry, Bowdoin College, Maine
Occupation: Software Professional, currently heading Operations at Bluescape LLC, San Carlos CA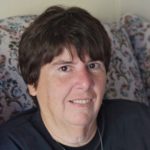 Peggy McQuaid, Mayor of Albany
I was raised in Albany and currently live, with my daughter, Joann, in the house in which I grew up. I attended Holy Names University in Oakland, graduating with a Bachelor's Degree in Political Science.  I worked for the Albany Unified School District for most of my professional career, serving as Albany Pool Director for 19 years.
I am the Mayor of Albany having served on the City Council for 2 years, one as Vice Mayor. I serve on the Leadership Board of Everyone Home and on the League of California Cities Community Services Policy Committee.
Prior to joining the City Council I was on the Traffic and Safety Commission and the Arts Committee where I was Chair for 3 years. I represented Supervisor Carson on the City of Albany Oversight Board to the Successor Agency.
I volunteer with many Albany organizations, including the Albany Police Activities League, the Albany Community Foundation, the Albany Education Foundation, Albany Rotary, the Albany Y and the Albany Historical Society. I was a founding member of the Diverse Housing Working Group.
I served on the design and sustainability committees for the Albany Unified School District's Albany Aquatic Center which opened in 2012 and served on the Measure E (Pool) Bond Oversight Committee for 4 years.
I was recognized as one of the 14th Assembly District's Women of the Year in 2012. Previous awards include Association of California School Administrators, Albany Charter's Outstanding Classified Employee 1999 – 2000; Bay Area Public Pool Operators Association Lifetime Achievement Award 2006; Albany Chamber of Commerce Citizen of the Year 2007; City of Albany Volunteer of the Year 2008; Uber Albany – Local Week Winner 2011 & 2012.
All League News