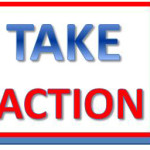 The next two weeks are Congressional Recess, but it's no time for a break. This is the time for us to meet with our members of Congress, make calls, send emails and submit letters to the editor on pressing issues. House leadership will make another attempt to pass a healthcare repeal bill after they return, so this is a key opportunity to turn up our drumbeat around why repeal is bad for the country and bad for constituents. We have created a page of resources on the League Management Site to aid you in participating in the spring recess. This includes:
Key Members to target on healthcare: Check out the list of key targets across the country; including those who voted yes or said they would support the law, those who said no and those who refused to say one way or the other. There is a target in almost every state!
Talking Points: This includes topline points, key questions to ask members of Congress, basic facts and more.
Submit a letter to the editor of your local paper: We've drafted a sample LTE for Leagues to submit to local papers.
Nationally, the League continues to invest in growing our online activist community, which has reached over 200K people. Please encourage new volunteers to get involved by signing up to take action on priority League issues. To make the biggest impact possible, we need a powerful combination of online and community activism. Please make sure to make your voice heard while your members of Congress are home during the next two weeks.
All League News