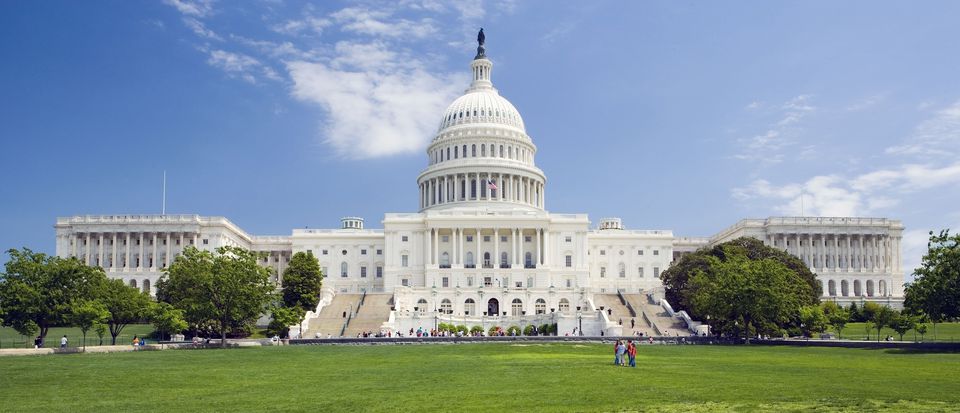 News of the Week • The League of MI is working with other voting rights groups to put amendments on their state's November ballot to allow early voting, no-excuse absence voting, and the right to vote for a party with a single ballot mark.
• LWVNY continues to push for voting reforms that aim to increase voter turnout across the state. Among the top priorities in this effort is allowing early voting.
• The League of Pensacola Bay Area (FL) is working in support of juvenile justice reform. The League has urged county commissioners and city council members to reform the process that allows states to charge a child as an adult.
ADVOCACY
LWVUS Board Adopts 2018 Legislative Priorities for 2017-18
1. Campaign for Making Democracy Work™ (MDW), with special emphasis on protecting voting rights.
2. Watchdog: Respond strategically on issues with LWV positions when needed, but focus on the Campaign for Making Democracy Work™.
The board recognizes that the coming year will be full of the unexpected. The main focus for LWVUS should continue to be our MDW Campaign, but other topics are expected to pop up that are important to the LWV—including the Dream Act and immigration reform, climate change and health care defense. There will doubtless be other, unpredictable legislative issues. Advocacy staff, working with the president and advocacy chair, will respond to watchdog issues as time allows. The board can re-examine or re-align legislative priorities as the situation may dictate throughout the coming year.
Tell Congress to Pass the Dream Act NOW
The Dream Act has broad bipartisan support and sponsorship in Congress. It's time for our leaders in Congress to choose the values and ideals that this country holds dear. They must stand for those that are working hard, paying taxes and contributing to our society on their path to American citizenship. Tell Congress to pass the Dream Act Now!
Opportunity to Comment on Proposal to Allow Offshore Drilling
The Trump Administration's plan to allow drilling along coasts of the United States (except Florida) will begin moving ahead this year, if not modified after the public comment period. This will take our country in the wrong direction in addressing climate change. There is still time, but not much, to submit comments on behalf of your League opposing the proposed policy shift. All concerned Leagues and members are urged to do so. The LWVUS Climate Change Task Force has developed some background and message points to consider when commenting. Public comment is being received through the Department of the Interior's Bureau of Ocean Energy Management (BOEM) website until 11:59 Eastern on March 9th.
Deadline Extended for Comments on Clean Power Plan Rollback
The EPA has extended the deadline to comment on the planned rollback of the Clean Power Plan. Interested parties now have until April 26, 2018 to submit comments regarding this misguided action. The proposed rollback will greatly weaken the requirements to curb GHG emissions, taking our nation in the wrong direction on a critically important issue. All concerned Leagues and members are urged to submit comments opposing the weakening of this pivotal US climate policy. Please review the talking points and background information developed for this purpose. LWVUS submitted comments to the Environmental Protection Agency with regard to their plan to repeal the Clean Power Plan.
Convention: We hope to see you next June in Chicago for Convention 2018! To help you plan we've continued to update our website with helpful information and links. Recent updates include:
• During Convention 2018, a limited number of meeting rooms at the Chicago Hilton have been reserved for local and state Leagues to sponsor caucuses. If you are considering sponsoring a caucus that fosters members' learning and action, please read the instructions and criteria before you use the online form to submit an application. If you have questions please contact membership@lwv.org.
• Tickets are now on sale for the Comedy Night fundraiser on Friday evening at the Chicago Hilton. This event is hosted by the LWV of Illinois and features The Second City.
Convention Registration will open soon! The Early Bird registration rate is $450.
For more key dates between now and next June, see the full Countdown article, and be sure to read future League Updates for emerging Convention news.
Grant Funding Available: Naturalization Ceremony Voter Registration
LWVEF is pleased to announce available grant funding to state and local Leagues conducting new citizen voter registration in 2018. Grant funding is only available for Leagues conducting voter registration at naturalization ceremonies. Applying Leagues must have plans to conduct registration at a minimum of five naturalization ceremonies before the 2018 general election. Applications are due March 1, 2018. Please see the grant application here.
Registering Young Voters this Spring?
Is your League registering young voters this season? Listen to our voter registration best practices webinar, then check out our comprehensive training manual, chock-full of resources to help you succeed, including tips for reaching out to schools, ideas to try in the classroom, scripts for following up with registrants to get-out-the-vote, and much more!
All League News