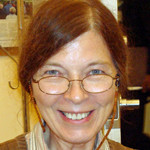 League members had a chance to lobby legislative staff directly and learn about some current proposed legislation that fits well with League policy positions. Lobby Day this year was the day before the start of the Biennial Convention in Sacramento.
A morning briefing provided LWVC members with four main talking points that Leaguers were asked to emphasize: SB 54 The California Values Act; AB 378 Cap and Trade Extension and Air Quality; AB 668 Voting Modernization Bond of  2018; SCA 3 Local Library Bonds–Vote Threshold
Lobby participants,including LWVBAE's Deborah Malbec, Christine Wenrich, Adena Ishii, Ruby MacDonald, Ken Bukowski, Diz Swift then went on to appointments  with staff, since both Senate and House representatives were required to be on the Floor. Below are two photos from Ruby and Bob MacDonald of some of our lobbyists for the day in Sen. Nancy Skinner's office. Among the LWVBAE members are current President Deborah Malbec, incoming President Adena Ishii, and incoming Board Member Ken Bukowski, and Prop. 13 Reform Chair Ruby MacDonald.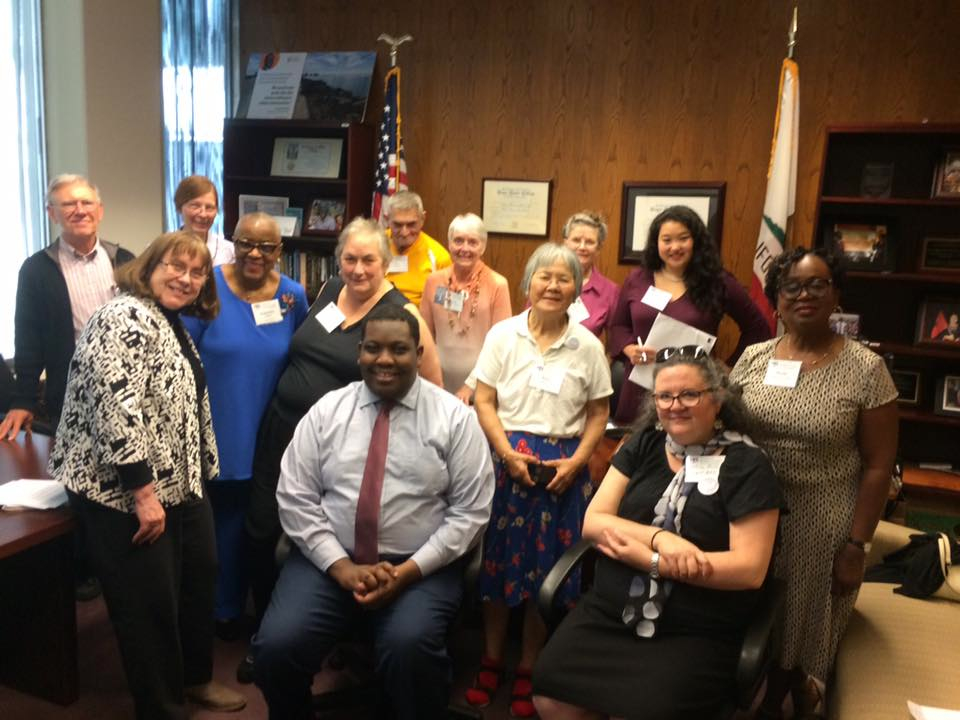 Thurmond's Office: Legislative Director for Tony Thurmond, Assembly member for our 15th District, Michael Lucien, reported on SB 54 which had  passed in the Senate and was in committee at the Assembly. This bill, The California Values Act,[supported by LWVC] would limit state cooperation with deportations to only serious or violent felons.   Lucien explained that it was continuing to be amended while the Senate Committee worked on involving state resources. In reply to a LWVC question as to how we could help, Lucien replied that letters of support written to the leaders of committees were valued. Thurmond had also co-authored the Cap and Trade Extension and Air Quality Bill, AB 378, [supported by LWVC] which was coming up for a vote in the Assembly. LWVC representatives said that it was a wonderful bill.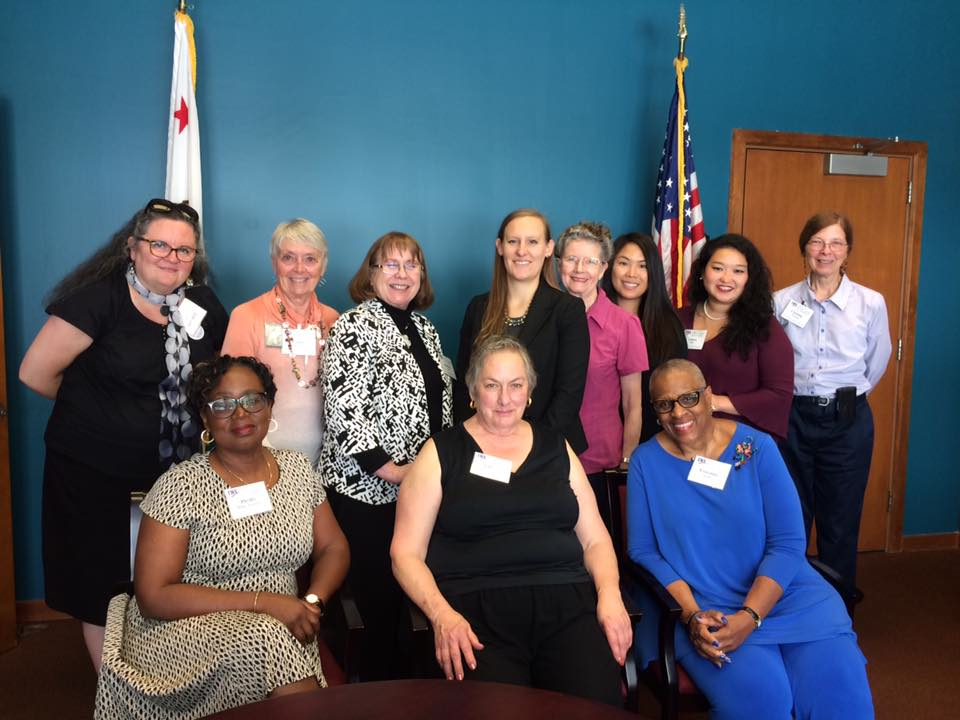 Skinner's Office: Ninth District Senator Nancy Skinner's Aide, Katrina Robertson, stressed the vote on Nancy Skinner's AB 668, Voting Modernization Bond of 2018, [supported by LWVC] which would upgrading the voting process so that 100% of citizens could vote, we moved on to other bills. SB 782, School meals: California Grown,  would provide local healthy food in school cafeterias and the kitchen equipment necessary for preparation. Skinner's staff are presently working successfully with CA Farms Groups. Ms. Robertson reported that Sen. Skinner had voted for  SCA 3, Local Library Bonds Vote Threshold bill,  that would allow libraries to be treated as  public education institutions, thereby allowing a 55% vote rather than the 2/3 majority to pass bonds.
We had time to see the architecture in the old building and to visit both the Senate and Assembly Galleries where we watched as members read, discussed, then voted on bills. It was inspiring to visit with and see our representatives in action within this beautiful building.
Report by Christine Wenrich,
LWVBAE Secretary
All League News