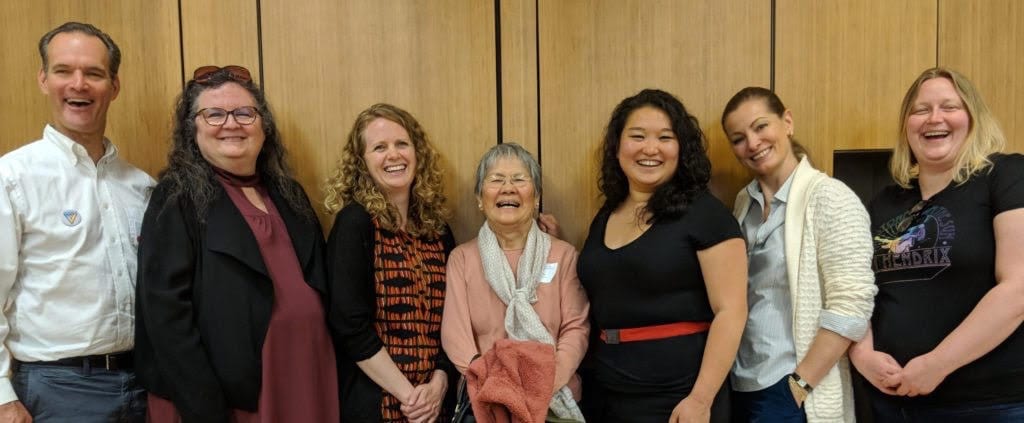 It's easy, Join our League or Renew your membership electronically!
CLICK HERE and visit our new online member portal.
This #GivingTuesday, we thank you for your trust and support, decade after decade, as we work to expand democratic participation! Today, do consider making a donation.
CLICK HERE to donate.
All of our painstaking efforts to promote a healthy democracy where voters are registered, educated to make informed decisions, and empowered to promote local policies that further the public good couldn't be done without you!! Thank you again for your commitment to this vital work!
Shown Above from left:
Our 2018-19 Board just after their election: Action Director Preston Jordan, who resigned mid-year to run for office in Albany, Secretary Elise Mills, Program Director Bonnie Bain, Prop 13 Reform Director Ruby MacDonald, President Adena Ishii, [the Voter Services Director who did not serve], Treasurer Emily Beckhusen. Not shown, Ken Bukowski, who also resigned mid–year to run for office in Emeryville. These League Leaders and our many energetic member volunteers did remarkable Voter Service,  Now we turn our attention to events and lobbying for other League goals–Climate Change and more.
All League News