The Environmental Concerns Speaker Series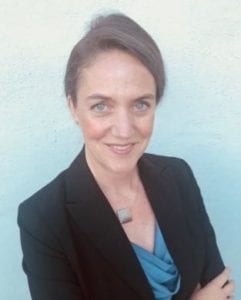 Climate change and income inequality are the biggest challenges of our time. Betony Jones talk focused on the intersection of these two challenges, highlighting the imperative of addressing them together. Drawing from her research on the economic impacts of climate change policy and her lens into the politics of climate change work, she highlighted promising new opportunities like a Green New Deal and Just Transition. She will focus on current and emerging trends and key principles to find alignment between climate, labor, and equity advocates.
Betony Jones works at the nexus of climate change and economic justice. She started her career in the White House translating climate change science for the country's most senior policy makers under President Clinton. Through that political lens, she saw the complex economy-wide nature of climate change as both the biggest obstacle to effective policy-making but also the greatest opportunity to build broad-based political support.
For the past 19 years, Betony's career has focused on identifying job and equity impacts and economic development potential of climate action. Her ability to connect big picture ideas with pragmatic implementation strategies has been put to use designing and launching innovative energy efficiency programs; strategy consulting with philanthropic foundations, local and state governments, energy utilities, and labor unions; and conducting ground-breaking research to support California's ambitious climate policies. Before starting Inclusive Economics in 2018, she spent four years as the Associate Director of the Green Economy Program at the UC Berkeley Labor Center. She has a B.S. degree in botany from the University of Michigan and a Masters degree in Social Ecology from the Yale University.
MEETING PLACE: Belmont Village, 1100 San Pablo Avenue, Albany, CA
FREE parking garage available, simply tell the front desk you are there for the LWV meeting.
Everyone is welcome. Bring friends. Come early for tea and cookies.
Let us know if you need a ride.
Carol Stone (510) 549-0959, seastone11@gmail.com
Gail Schickele (415) 336-5673, gail.schickele@gmail.com
All League News