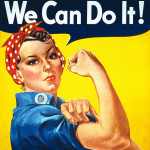 We can do all our work and more–with your help. Do you always check our analyses of ballot measures before you vote? Do you attend our candidate or ballot measure forums? Check up on issues and candidates on VotersEdge.org/CA? Are you one of our more than 100 new members who  joined for free this year–or a longtime member?…We need all of you! Volunteer organizations like ours need money for office rent, for printing, for  meeting rooms for events. We need to expand our reach on key issues and prepare for the 2017-18 election year–right now.

We Can Do It!  But only with your help. Whether $100 or $5–your contributions count.

So please put some of your hard-earned cash into supporting our non-partisan volunteer organization. We are an IRS 501)c)(3) organization, so you can deduct your contributions from your income taxes. Just click here.
We will also add our contributors to our list to receive our weekly eblast, so you can keep up with our activities.[ Easy to remove yourself at the bottom of each email.]
Why give?
if you are reading this story on this website, you must think the League is a reliable source and a trustworthy civic organization. You probably support our efforts to prevent voter suppression, fight big money in elections, protect undocumented immigrants from deportation and more.  Very likely, you take our advice or consider our analyses before you vote.

When you contribute, you will be investing in our more than 100 new members. We welcome these new members They are the future of the League. They will be the next generation of League leaders. But to lead the League effectively, they need to learn about the League, learn the facts about the issues, learn new skills.  New members will make the League their own.  Some of these new members have already joined our working Teams or begun to create new Teams. They will shape the future of the League.
Our future League Leaders, our new members who joined for free, were not free to our League.  LWVBAE "pays" for these new memberships with funds our members and others have donated to us over many years. Now we need to rebuild cash for our working budget for coming years.
We pay to support the national, state and regional Leagues and their hard-working staffs. For each member paying $75, we pay the national League $32, the state League $28, and the regional League $1–every year.  That leaves $14 to support our local league each year. For members who pay lower cost student or other membership rates, we supplement from our savings. For members who join for free–we pay their membership share entirely out of our savings.  This is our investment in the League's future.
Luckily, LWVBAE has saved and has been blessed with generous gifts over the years, but we still need your contributions–to maintain savings–and–even more–to spend money to do our work and build our impact on protecting the vote, opposing big money in politics, working for a reasonable path to citizenship for immigrants and so much more.
All League News