HOUSING AND THE ENVIRONMENT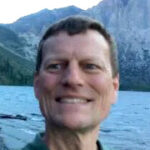 On Monday October 9, 2023, 7:30 – 9 pm, there was a joint event sponsored by the LWVBAE Environmental Concerns Speaker Series and the Housing Team. It will feature Tim Frank of the Sierra Club, who will give a talk on housing and environmental issues on ZOOM.
SEE THE VIDEO OF THIS TALK BELOW.
Frank served as an advocate for sustainable development for more than 25 years. His clients have included the Nature Conservancy, Planning and Conservation League, American Farmland Trust, NRDC and Sierra Club, the State Building and Construction Trades Council of California, and the Building and Construction Trades Council of Alameda County.
He currently serves as the director of the Center for Sustainable Neighborhoods, an organization he founded in 2010 that supports policies and projects that help build sustainable neighborhoods and regions.  He also serves on the boards of Good Jobs First, the Sierra Business Council and the Construction Trades  Workforce Initiative.
He is a recognized expert on sustainable development. He served on the committee that wrote LEED for Neighborhood Development, the green building standard for neighborhoods. He also served for several years on the US Green Building Council's Location and Planning Technical Advisory Committee.
He lives in Berkeley where he has been active in civic affairs since 1998. Tim helped shape the plan for the revitalization of Berkeley's downtown and led the campaign to pass the ballot measure that enacted the plan. He also chaired the campaign committee that waged the successful campaign for Berkeley Measure U1 which created a permanent source of funding for affordable housing.
This should be a lively and important meeting.
For more Information, please contact, Environmental Concerns Speaker Series co-chair Carol Stone: seastone11@gmail.com
All League News