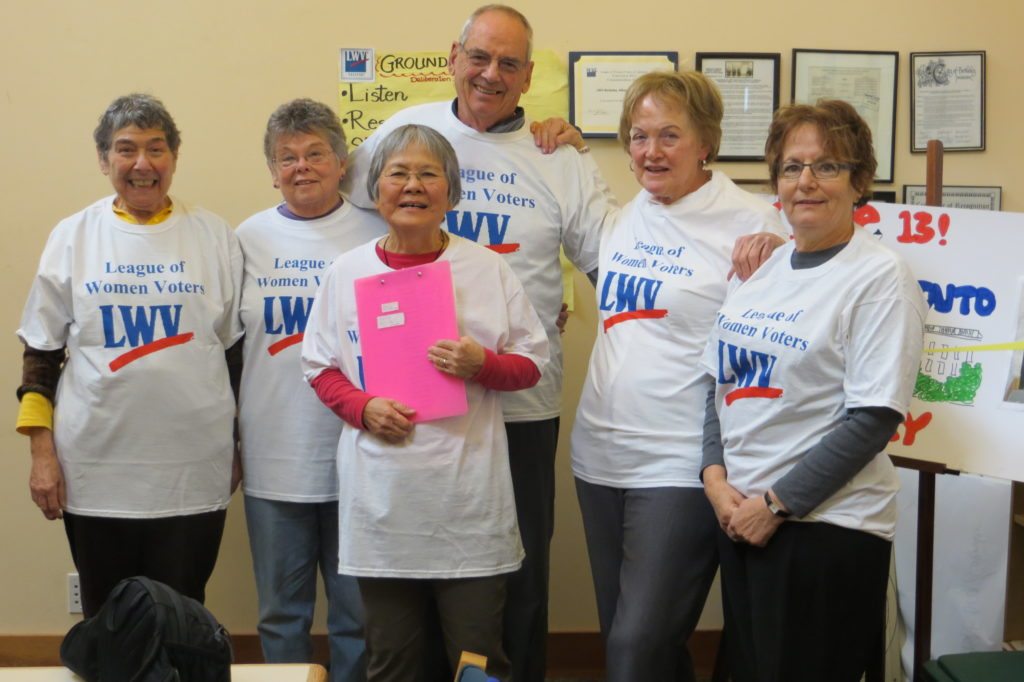 It's full steam ahead on LWVBAE Signature Gathering for the Nov. 2018 ballot measure, "Schools and Communities First!" Completed petitions have been chugging in to the Office at 2530 San Pablo Ave. in return envelopes included in packets sent to all members. LWVC President Helen Hutchison just e-mailed that we need to get the completed petitions in as soon as possible, though the end date is next month.
Have you discovered more Prop. 13 Reform-minded folks than you anticipated among your relatives, friends and neighbors? If you'd like us to send you additional blank petitions to help empower them, please write the number of petitions you need on the back of the return envelope or leave a message (510 843-8824) and we'll send them to you ASAP.
Our efforts will benefit California school children, motorists encountering dangerous potholes, residents in fire-prone areas, workers with unreasonably long commutes to affordable housing and all of us depending on city services. Updating our property tax system is 40 years overdue!
Join us in gathering signatures to put the historic "Schools and Communities First" measure to fix Prop. 13 on the Nov. 2018 ballot. Leaguers (l to r) Helene Lecar, Sherry Smith, Ruby MacDonald, Tom Coulter, Bobbie Spike and Patty Kates model eye-catching LWV t-shirts available on loan in the League Office to attract voters to sign the "Schools and Communities First" measure at venues in Berkeley, Albany and Emeryville.
If you want to help gather signatures at stores, schools, organizations, public events and more, petitions are available at the League Office, 2430 San Pablo Ave, Berkeley CA 94702, M, T, W, F at 2:30 pm or from Bobbie Spike (rrspike@gmail.com, 510 525-2077).
League members have received packets with blank petitions, instructions and return envelopes in the mail so everyone will be able to gather signatures of friends, relatives and neighbors and mail signed petitions to the LWVBAE office.
The Campaign is on a short timeline. We must gather more than half a million valid signatures.
Want to read the full measure and the title and summary assigned by the Attorney General?
Click here.
Let's fight for our schools and communities together!
For more information, contact Ruby MacDonald (ruby@lwvbae.org, 510 524-8961 or 847-309-2707) or Elise Mills (elise.mills@yahoo.com, 510 303-0278).
All League News