SPRING 2023 ENVIRONMENTAL CONCERNS SPEAKER  SERIES
Monday, February 13, 7:30-9:00pm by Zoom.
ALL ARE WELCOME

https://us06web.zoom.us/j/86132834544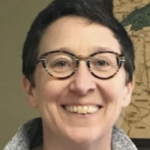 Our speaker will be Jill Ryan of FRESHWATER FUTURE.
Jill has been Executive Director of Freshwater Future since 2000.Before that she held held positions with the U.S. Fish and Wildlife Service.
She lived in Michigan for a long time and knows the Great Lakes well.
 She will speak to us about Climate Change adaptations to Freshwater systems, mostly the Great Lakes. Issues with drinking water and human health will also be included.
All League News