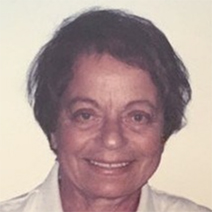 Erika Kunkel was long involved with the League of Women Voters. Erika and Gail Schickele were co-chairs of the LWVBAE Environmental Concerns Speaker Series founded by Gail's mother-in-law Beth Schickele and still running after 40 years.
Through the League, Erika and her husband Wulf Kunkel became friends with Beth Schickele, a physicist, and her husband Rainer. Gail Schickele became co-chair of the speaker series with Erika after Beth died. Wulf Kunkel also was present and gave a terrific talk on fuel cell technology.
Read Erika Kunkel's very interesting obituary.
Memorial services will be held in her honor in late May or early June 2022.
All League News