The Environmental Concerns Speaker Series
Monday May 13, 2019, 7:30-9:00p.m.
Belmont Village, 1100 San Pablo Avenue, Albany, CA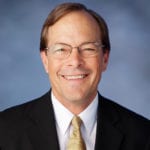 David Wooley is Visiting Professor at the UC Berkeley Goldman School of Public Policy and Executive Director of the Goldman Center for Environmental Public Policy. He serves as a consultant to the Energy Foundation on policy issues regarding global warming impacts from the gas fuel cycle. He has over 30 years' experience with electric power and gas utility regulation, climate policy and Clean Air Act implementation.  David is also Of Counsel at the Oakland firm of Keyes & Fox LLP, a law practice focused on distributed energy resources. Previously, David served as an Assistant Attorney General in NY, taught energy and environmental law at Pace University Law School and was a founder of and Executive Director of the Pace Energy Project. Later he directed the American Wind Energy Association's Northeast Policy Project, served as Counsel to the Clean Air Task Force and as Vice President for Domestic Policy Initiatives at the Energy Foundation in San Francisco.  David is co-author of West Group's Clean Air Act Handbook (2018).
MEETING PLACE: Belmont Village, 1100 San Pablo Avenue, Albany.
FREE parking garage available, simply tell the front desk you are there for the LWV meeting.
Everyone is welcome. Bring friends. Come early for tea and cookies.
Let us know if you need a ride.
Carol Stone (510) 549-0959, seastone11@gmail.com
Gail Schickele (415) 336-5673, gail.schickele@gmail.com
All League News