Monday, October 12th, 2020, 7:30-9:00 p.m.
Climate Action Plans
The Green New Deal & Joe Biden's Plan
&
Berkeley & Albany Environmental Ballot Measures
A VIDEO OF THE EVENT
BERKELEY / ALBANY BALLOT MEASURES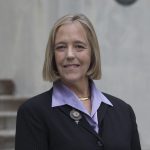 Berkeley Councilmember Kate Harrison,
who helped write the Berkeley measure,
will discuss two Utility Users' Tax measures:
Berkeley Measure HH and Albany Measure DD.
CLIMATE INITIATIVES – PRESENTATION and DISCUSSION
THE GREEN NEW DEAL
A short (17 minute) web story which explains
and hopefully demystifies the Green New Deal.
Please view the video before the meeting so we can discuss it during our meeting.

The video was created by a group of elder women climate activists including Berkeley resident Sally Francis who is loosely affiliated with The Thousand Grandmothers. She says: I know that none of you need convincing that the Global Climate Emergency is the most pressing issue of our time… In this webstory, we have also incorporated some of the ongoing crises, like racial and economic inequity (and their potential solutions), which are integral to the Green New Deal resolution.
THE BIDEN PLAN FOE A CLEAN ENERGY REVOLUTION
AND ENVIRONMENTAL JUSTICE
A representative of the Sierra Club will present Joe Biden's Climate Plan. The Sierra Club has been working to support the plan and encourages community group involvement.
"The Sierra Club is encouraged by Biden's proposal, which shows he is listening to the continued calls from activists and organizations across the country demanding a bold and ambitious plan that meets the size and scale of the crisis and completes the transition to a clean energy economy."
A discussion of the plans will follow.
If you need assistance email: Carol Stone seastone11@gmail.com or
Jeanette Zerneke zernjl@gmail.com
All League News