On Zoom November 9th, 2020 7:30 pm to 9:00 pm 
Audubon's view: Governor Newsom's Executive Order 3030
protecting California's lands and waters & the Impact of wildfires on Birds.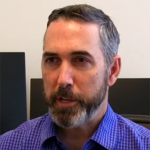 Mike Lynes, Policy Director for Audubon California will discuss Audubon's advocacy for the state initiative AB3030 with the goal of protecting 30% of California's lands and waters by 2030 and the resulting Executive Order issued in October.
This goal will benefit all Californians, especially those living in disadvantaged communities who have been deprived of regular availability of fresh water, clear air, and access to nature.
The executive order also ensures that people of color and communities who have been traditionally excluded from the conservation movement will be included, welcomed, and listened to as key stakeholders.
With this decision, California takes the lead as the first state in the United States to make this commitment, joining 38 countries around the world. He will also touch on issues related to wildfires including their impact on birds in our environment.
We hope you can join us on zoom for our final event of the year. Information on how to join the meeting will be sent closer to the time of the event. Sign up HERE!
Carol Stone seastone11@gmail.com
Jeanette Zerneke, zernjl@gmail.com
All League News